Trials of Osiris Armor Set
Buy the new Trials of Osiris Armor set and become the most beautiful guardian in the whole Vanguard with new Trials Armor! It's a complete Trials of Osiris set, and yes, it looks fantastic for Season 17 sets! And very hard to get, by the way. You've probably seen some awesome-looking and shining players wearing this armor in-game, aren't you?
Also, this armor can get perfect rolls in terms of stats. Of course, Overgear will provide you with the best Trials of Osiris Armor Boost, and you will get this set with good stats.
WHAT YOU WILL GET
Atavistic Idol Armor set

, or Armor parts;

Trials Weapons

;

Trials of Osiris Reputation, Ranks, and Engrams;

Chance to get Adept weapons;

Bonus experience and boost your artifact and season pass level;

A chance to get a unique Trials Sparrow, Ghost, and Ship;

Bonus experience and boost your artifact and season pass level.
ADDITIONAL OPTIONS
My Power < 1560+ without Artifact -

in Trials works level advantages, so if you don't have a proper Power Level, Trials Gear will cost more due to difficulty;

Express (30% faster) -

we will complete this offer more quickly and give this order to the TOP professional players;

Trials Flawless -

we will

carry you to the

Lighthouse for a 7-0

win streak, and you will get weekly Adept Weapon, Masterwork material, and a chance to get trials memento for crafting;

Trials bounties completion -

we will complete trials bounties during the service so that you will get an extra boost to your season pass level, Saint-14 reputation ranks, and Artifact;

Stream -

we will stream all the farming processes of Destiny 2 Trials Armor for you if you choose Piloted Boost Method.
Choose extra options if needed, and place an order of Destiny 2 Trials of Osiris Armor;

We'll contact you in the live chat or via email;

Trials of Osiris Armor Boost will start in the agreed time, depending on the speed option;

If you chose the

piloted

method, our booster will take your character (using VPN). In the case of the

self-play

option, you'll be simply invited to the boosters fireteam in the game;

We'll start completing Trials of Osiris matches and farm Atavistic Idol Armor Set, along the way giving you advice by our Sherpas

(if self-play is chosen)

;

If you chose extra options, we'll keep them in mind and complete them too;

We'll notify you about the order completion or you'll see it by yourself;

Enjoy the Trials Armor! And don't forget to rate our services on

Trustpilot

.
Destiny 2 account with the last expansion purchased;

1560+ Power Level without artifact on a chosen class;

"Trials Access" Quest completed.
FEATURES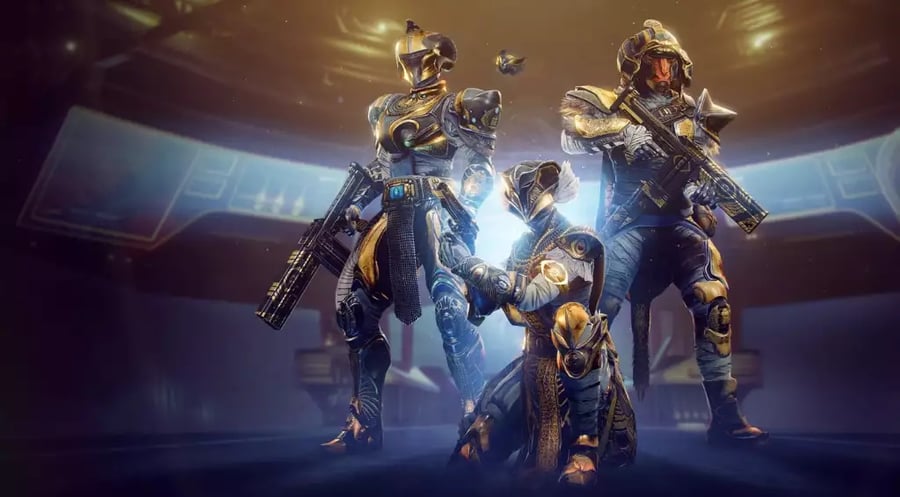 Destiny 2 Trials Armor Set FAQ
Can you still get old Trials Gear Destiny 2?
So for now only one possible source of old Trials Armor is Xur, at least he sometimes brings old Trials Weapons, maybe sometime he will bring old Trials Armor Sets.
How do you get the full trials armor in Destiny 2?
To get full armor set you have to play Trials of Osiris and get set parts as a reward, also you can focus unlocked armor parts by focusing Trials Engrams for Warlock Trials Armor or Hunter Trials Armor.
Can you get Trials armor without going flawless?
Yes, it is. But if you want to make it glow, you'll need to go flawless!
How do I get the armor of Trials of Osiris glow?
To get this glow you need to become flawless
Can you get armor from trials engrams?
Yes, you can focus it by using trials engrams
Is there new Trials of Osiris armor?
In Season 17, Bungie added new Trials armor, so you have to hurry and order this right now!
Safety Warning
Please note that recently developers changed their security and in-game surveillance system and could issue account suspension for some activities. We cannot affect their actions in any possible way. So we take every precaution available to avoid the risks that are involved. Make sure to follow all instructions of our managers and boosters before and during your order.