Destiny 2 The Summoner Adept Auto Rifle Boost
Get the Adept Summoner Auto Rifle boost from the Trials of Osiris. Best PvP 600 RPM Auto Rifle right now because of the great stability and archetype. Choose up to 4 perks and buy Summoner Auto Rifle Adept to get it as quickly as possible. The Destiny 2 community loves this weapon! And so will you.
Note: If your guardian doesn't have a 1560 power level, this service will cost more due to the difficulty because of restrictions in Trials of Osiris. Please use our Power leveling service so you can meet the requirements. You won't be able to purchase this service if you don't fit this requirement.
WHAT YOU WILL GET
Great Stasis Auto Rifle

- The Summoner Adept

;

Trials Reputation, Ranks, and Engrams;

Chance to get Adept weapons;

Chance to Get Exotics and Ascendant Shards;

Chance to Get Trials Mementos;

All items and resources that might drop during this farm;

Experience for your Season Pass and Artifact.
EXECUTION OPTIONS
We complete 80% of Destiny 2 The Summoner boost in a few hours, but you might want to modify the order:

Normal — available boosters will work on a first-come, first-served basis in Trials of Osiris;

Express — a separate and always free team will complete the order;

Super Express — these boosters almost never lose and will get the job done ASAP.

Buying shortly before the Trials reset? Consider picking the Express option. In case of delays, we will compensate with extras and the next Trials order priority.
Overgear offers you to customize your order and choose the desired version of weapon: standard with the desired perk roll or god roll with an opportunity to customize the gun for your tasks.
Random Roll

— a weapon with random perk combos;

Desired perks —

we will get you a weapon with the desired perk roll and up to four perks! It might be a crafted weapon too;

God roll version

— we asked our Professional players about the best weapon perks and offered you to buy their presets to get the best PvP, PvE, or Community chose Summoner god roll boost;

Trials Flawless -

we will carry you to the Lighthouse for a 7-0 win streak, and you will get weekly Adept Weapon, Masterwork material, and a chance to get trials memento for crafting;

10 Trials Engrams —

we will farm these engrams for you, and you can focus unlocked gear;

Trials Armor Set —

we will get you this armor set, and with Flawless, it will glow for a week;

Stream

— we will stream all the farming processes of The Summoner boost for you.
Select preferred options and place an order;

We will contact you via our live chat or by sending an email;

All the details about The Summoner Auto Rifle Adept boost will be discussed beforehand and the start time will be set according to your schedule;

We'll find you a team of experienced boosters who fits in your schedule the best;

For your convenience, we will create a Discord chat where you can communicate with your manager and track order progress;

At the appointed time, our professional player will take your character and start completing Summoner Auto Rifle Adept Carry Service;

If you choose the Piloted method - you play your character with our sherpas;

We'll notify you about the service completion;

Enjoy the results! And don't forget to rate our services on

Trustpilot

.
Destiny 2 account with the last expansion purchased for Destiny 2 Flawless;

Due to the difficulty,

if your Guardian doesn't have a 1560 power level, this service will cost more. Please

use our 

Power leveling service

so you can meet the requirements.

"Trials Access" Quest completed.
FEATURES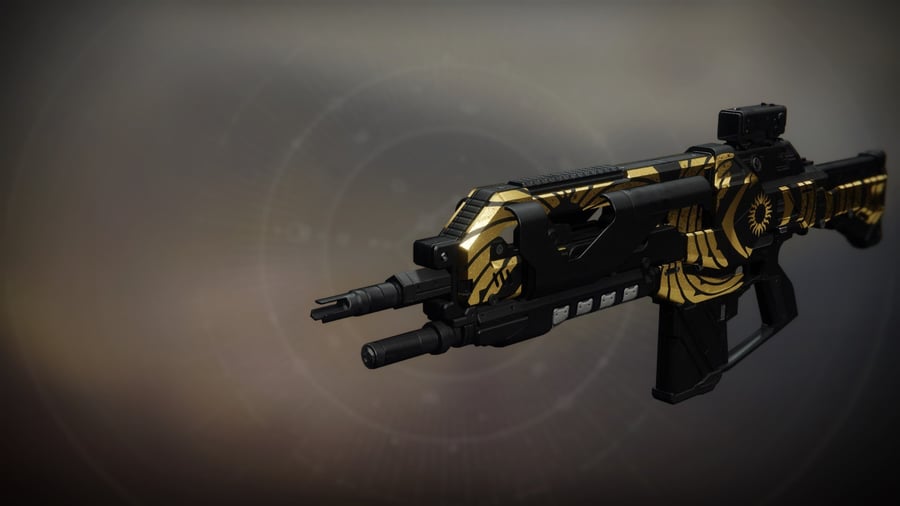 Destiny 2 The Summoner Adept FAQ
How do you get The Summoner Auto Rifle in Destiny 2?
It is being dropped in the weekly Trials of Osiris. We will farm it until you get the desired godroll!
What is God Roll for The Summoner?
As it's one of the best PvP guns we suggest you use the Rangefinder + Zen Moment for it.
Is the Summoner still available in Destiny 2?
Yes, but this weapon may be removed in the next seasons due to trials weapons seasonal rotation.
Is The Summoner good?
Exactly. It's one of the best guns for PvP at the moment. Don't lose the chance to try it on the crucible!
What is the difference between the adept and normal versions?
Adept version is a better version of Summoner with +3 to all stats except for impact and +10 stats to Masterwork trait! And you can insert the Adept modes into this weapon. With our Summoner Auto Rifle Adept weapon boost, it will become yours.
Where is the Summoner in Destiny 2?
The Summoner is loot from the Trials of Osiris.
Safety Warning
Please note that recently developers changed their security and in-game surveillance system and could issue account suspension for some activities. We cannot affect their actions in any possible way. So we take every precaution available to avoid the risks that are involved. Make sure to follow all instructions of our managers and boosters before and during your order.