Destiny 2 Roar of the Bear Boost
Buy Roar of the Bear Rocket Launcher and kill anyone when you get heavy ammo. This weapon comes from the Iron Banner loot pool. The Rocket Launcher has been added to the Iron Banner in Season 18. Choose any weapon version and buy Destiny 2 Roar of the Bear to get it as quickly as possible, and kill anyone in Crucible or Trials.
This weapon has a unique Iron Banner Perk — Skulking wolf — During the Hunt, final blows with this weapon grant enhanced radar and remove you from opposing radar.
Overgear offers you the best service on the market to get a Roar of the Bear D2 boost as you wish. The Roar of the Bear has a High-Impact Frame, 15 RPM, and Solar damage.
WHAT YOU WILL GET
The desired version of

Roar of the Bear Rocket Launcher;

Chance to get

Iron Banner armor and weapons;

Iron Banner Reputation Points;

Crucible Reputation Points;

All items and resources that might drop during this farm;

Experience boost for your Season Pass and Artifact.

EXECUTION OPTIONS

We complete 80% of Iron Banner orders in a few hours, but you might want to modify the order:

Norma

l — available boosters will work on a first-come, first-served basis;

Express

— a separate and always free team will complete the order 30% faster;

Super Express

— for these boosters Iron Banners are as easy as shelling peas, they'll get the job done 50% faster.

Buying shortly before the weekly reset? Consider picking the Express option. In case of delays, we will compensate with extras and the next Iron Banner order priority.

ADDITIONAL OPTIONS

Iron Banner Challenges

— we will complete the

chosen number of Daily Challenges;

Forging Iron Quest

— choose this

if you haven't unlocked Iron Banner;

Iron Lord Seal

— we will complete all required Triumphs for this Seal;

Ferrous Ferocity Emblem

—

we reach Iron Banner Rank 16 to unlock the emblem;

Ferrous Silver Shader

— we will farm extra 9000 rank points after rank reset to get this shader;

Iron Companion Armor Set

— we will get you this D2 Iron Banner armor set;

Stream

— we will stream all the farming processes for you.
Overgear offers you to customize your order and choose the desired version of the weapon: standard with the desired perk roll or god roll with an opportunity to customize the gun for your tasks.
Random Roll

 — a weapon with random perks;

Desired perks 

— get the desired roll, up to four perks! It might be a crafted weapon too;

God Roll Version

 — our PRO players and community shared their best presets for PvP and PvE;

Note: According to statistics,

god rolls drop with a ~ 5% chance

, so we will farm until you get the desired perks or 25 weapons, or we will craft the desired perk roll for you.
Select weapon version, execution, and additional options and place an order;

We will contact you via our live chat or by sending an email;

All the details about the Roar of the Bear D2 boost will be discussed beforehand and the start time will be set according to your schedule;

We'll find you a team of experienced boosters based on execution options;

For your convenience, we will create a Discord chat where you can communicate with your manager and track order progress;

At the appointed time, our professional player will take your character and start completing a Roar of the Bear Rocket Launcher Boosting;

We'll notify you about the service completion;

Enjoy the results! And don't forget to rate our services on

Trustpilot

.
FEATURES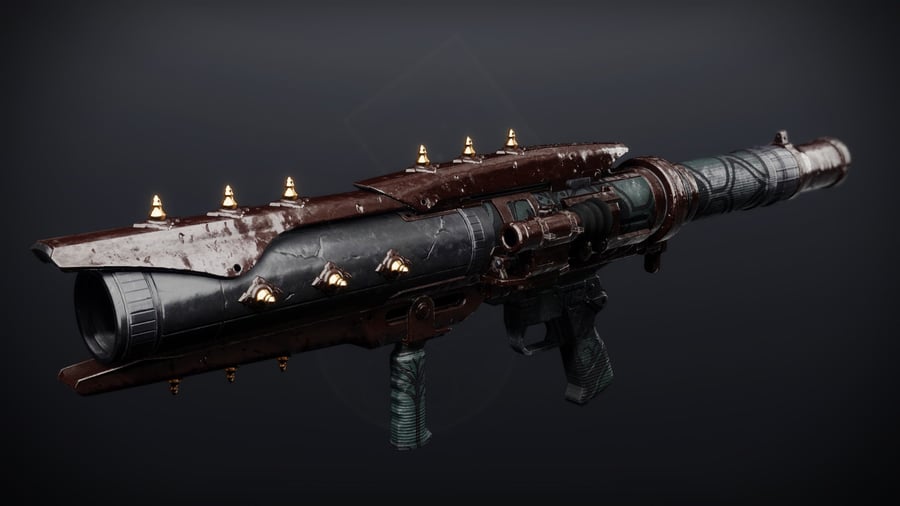 Destiny 2 Roar of the Bear Rocket Launcher FAQ
How to get Roar of the Bear in Destiny 2?
The Roar of the Bea is contained in the weekly drop pool of the Iron Banner. Guardians should complete matches in this PvP activity to get this weapon with a small chance. Also, you need to level up Iron Banner ranks to get this weapon as a reputation award.
Safety Warning
Consider that developers changed the security and in-game surveillance system recently. That could cause account suspension for some activities. We worked out instructions to avoid the risks involved. Make sure to follow them. Your managers and boosters will tell you what to do before and during the order execution <3