Outbreak Perfected Exotic Pulse Rifle
Behold one of the best kinetic weapons in Destiny 2 in terms of the DPS! Outbreak Perfected is an exotic kinetic pulse rifle, which is the remake of an Outbreak Prime from original Destiny. 6 of these can melt any raid boss in seconds. This weapon creates SIVA nanite swarms on precision kills and rapid hits, and every nanite attached to the target increases the damage for this weapon. A catalyst increases nanites damage even further. This weapon is also good for PvP since it's a pulse rifle - the most reliable and easy weapon type.
You will get:
Outbreak Perfected Exotic Pulse Rifle

Zero Hour mission completed

All additional gear and resources that will drop during the completion
Available options:
Selfplay - play yourself, have fun - we'll carry you

Piloted - our booster will drive your character

Catalyst obtain and Masterwork - Zero Hour Heroic mission completion
ETA: 
Start within 30 minutes

Lead Time: ~1 hour
How it works?
Contact us in live chat, ask any questions and place an order
Selfplay: at the appointed time you will be invited to a fireteam
Piloted: Booster will establish a VPN of your location during the usage of your account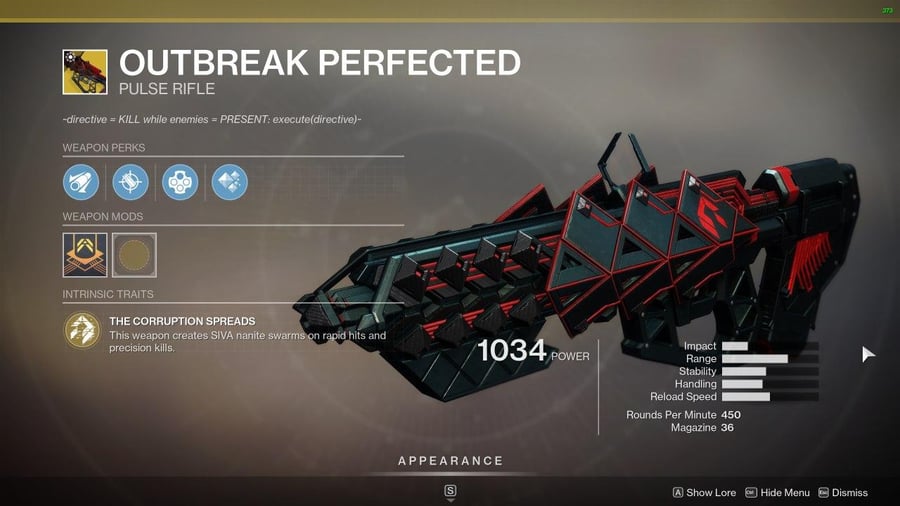 What journey is waiting for you if you accept the challenge to claim the Outbreak Perfected? Step 1: complete the Enemy of my Enemy world quest on Titan. While doing it you should find the Fallen Transponder, which starts the quest. Step 2: decode it with 6 data nodes. Now you should collect these nodes from different places. Where to find them? They are all in Lost Sectors at EDZ and Nessus. EDZ: The Drain, Whispered Falls, Atrium, Widow's Walk. Nessus: The Carrion Pit and The Rift. Step 3: Zero Hour Normal. Speak with Fallen Captain at Farm to start the Zero Hour Mission. You will face lots of mobs, and of course, participate in the platformer with death fans. Step 4: If you're obsessed with the idea to get the catalyst for Outbreak Perfected, then you need to finish the Zero Hour on Heroic difficulty. It is almost the same, but platforming in the middle will be different. Don't think that Steps 3 and 4 are easy to do! This is a very difficult journey and it can be very long without the knowledge of where to go exactly. Overgear have a proposition for you. We can provide boosting service for Outbreak Perfected Exotic Pulse Rifle while you'll be able to have free time and do your own stuff. Easy and safe.