Destiny 2 Forbearance Boost
Get a Forbearance boost from the Witch Queen Vow of the Disciple Raid. Its Raid-unique perk is Souldrinker - Gain health based on the number of hits before reloading. Forbearance is an absolute monster for PvE and Nightfall. Also, you can order shaping for this weapon or just a gun with a random roll.
Forbearance is an Energy slot, Arc Grenade Launcher with a Wave frame and 72 RPM. Buy D2 Forbearence and get this amazing Grenade Launcher as quickly as possible!
What you will get
The desired version of the Forbearance Grenade Launcher;

Chance to get raid armor;

All items and resources that might drop during this farm;

Experience for your Season Pass and Artifact;
Execution options
If you need faster order completion, you can choose these options, but they are only available for Random Roll.
Normal

 — booster will complete the order on a first-come, first-served basis;

Express

 — a separate and always free team will complete the order;

Super Express

— for these boosters VotD is as easy as shelling peas, get the job done ASAP.
Additional options
Stream

— we will stream all the farming processes for you.
Random Roll

 — a weapon with random perks;

Deepsight

 

Version 

— a weapon with a Deepsight trait. It is needed to unlock the crafting pattern and customize this weapon at Relic. You can complete five attunements yourself or choose an "

Unlock Full Weapon + 16 lvl

" option, and we will do it for you;

Desired perks 

— get the desired roll, up to four perks! It might be a crafted weapon too;

God roll version

 — our PRO players and community shared their best presets for PvP and PvE;

Note:

According to statistics,

god rolls drop with a ~ 5% chance

, so we will farm until you get the desired perks or 25 weapons, or we will craft the desired perk roll for you.
Select your desired lvl and place an order;

We will contact you via our live chat or by sending an email;

All the details about the Forbearance boost will be discussed beforehand and the start time will be set according to your schedule;

We'll find you a team of experienced boosters who fits in your schedule the best;

For your convenience, we will create a Discord chat where you can communicate with your manager and track order progress;

At the appointed time, our professional player will take your character and start completing Forbearance Leveling Service by clearing the first and third raid encounter;

We'll notify you about Destiny 2 Forbearence carry service completion;

Enjoy the results! And don't forget to rate our services on

Trustpilot

.
The Witch Queen expansion purchased.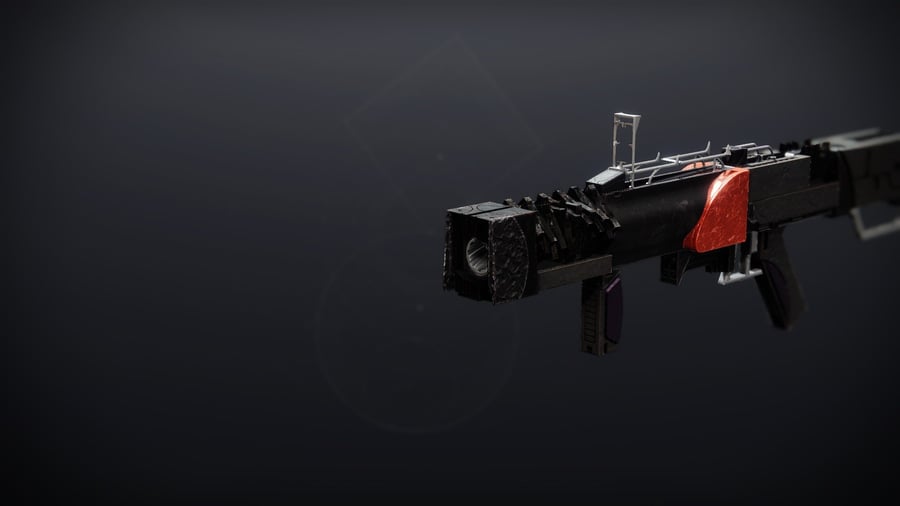 Destiny 2 forbearance carry faq
Is the forbearance good destiny 2?
Forbearance is absolutely one beast of a weapon, at least so far as PvE content goes. It can heal you, it can clear large groups of enemies with minimum aiming, and it pretty much allows you to take two heavy weapons into the battle.
It also has a plethora of useful perks that only further increase its effectiveness. Due to its Chain Reaction perk, its most effective against large groups of enemies, as well as enemies weak to Arc damage or with Arc shields.
How do you farm forbearance in destiny 2?
Forbearance comes from the Vow of the Disciple raid, more specifically from its final and forth encounters, The Caretaker and Rhulk. You can also craft this weapon, though you'd have to complete its pattern by collecting 5 Deepsight variants of it first.
However, the first raid chest weapon pull of the week should be a guaranteed Deepsight drop, which should make farming for the pattern much easier. You can also just get the random roll of the gun from the final chest, but the craftable version of the weapon is overall superior.
What is the forbearance weapon in destiny 2?
Forbearance is a legendary single-shot grenade launcher that counts as an energy weapon in your inventory. It's one of the few Waveframe grenade launchers in the game — basically, instead of shooting directly at the enemy, you shoot into the ground below them, which sends a powerful and deadly energy wave forward.
This weapon is good as it is, able to make an easy work of any horde of enemies, but what makes it truly shine is its perks. There are many useful perks you can equip, which can increase your reload speed or boost damage. It also comes with the Souldrinker origin trait, which heals you based on the amount of enemies you've hit before reloading.
But Forbeareance's most powerful perk is without a doubt Chain Reaction, which not only makes killed enemies explode, but also any other enemies killed by these explosions will keep the explosive chain reaction going forward.
At what level does chain reaction unlock for forbearance?
The Chain Reaction perk unlocks at level 13 and while you're free to choose the build of the weapon for yourself, this perk is certainly a highlight and one you should at least consider getting.
How do you unlock the pattern for forbearance?
Just like a normal version of Forbearance, you have a chance to get the Deepsight variant of this weapon to drop from the Caretaker and Rhulk boss fights, as well as secret chests in the raid after you've got this weapon at least once. After gathering five Deepsight variants, you can proceed to the Enclave and craft your own custom version of the weapon.
Thankfully, the first raid chest of the week is a guaranteed Deepsight drop, which means that you can farm for the craftable Forbearance rather reliably and get it within little more than a month worth of raid runs.
How do you get forbearance adept in destiny 2?
Just like the normal variation of this arc grenade launcher, Forbearance Adept can be obtained from the Vow of the Disciple raid. However, it's only possible to get the Adept variation of the gun when it's included into the weekly rotation — there's no other way to get it otherwise.Unlike the normal variation of the gun, Adept lets you insert adept mods, as well as gain extra stats from masterwork.
Safety warning
Consider that developers changed the security and in-game surveillance system recently. That could cause account suspension for some activities. We worked out instructions to avoid the risks involved. Make sure to follow them. Your managers and boosters will tell you what to do before and during the order execution <3