Destiny 2 Exalted Truth Boost
Buy Destiny 2 Exalted Truth Adept boost and dominate in Trials or any PvP activity. This weapon comes from the Season of The Haunted Trials loot pool. This Hand Cannon is a brand new weapon, so you can choose up to 4 perks, and get a random roll or God Roll. Buy Exalted Truth D2 to get it as quickly as possible, and kill anyone in Crucible or Trials.
Overgear offers you the best service on the market to get a D2 Exalted Truth boost as you wish. The Exalted Truth Hand Cannon has an Adaptive Frame, 140 RPM, and Void damage.
What you will get
The desired version of the Exalted Truth Hand Cannon;

Trials Reputation, Ranks, and Engrams;

Chance to get Adept weapons;

All additional drops that you obtain during boosting;

Experience boost for your artifact and season pass level.
Additional options
Overgear offers you to customize your order and choose the desired version of the weapon: standard with the desired perk roll or god roll with an opportunity to customize the gun for your tasks.
Trials Flawless

—

we will carry you to the Lighthouse for a 7-0 win streak, and you will get weekly Adept Weapon, Masterwork material, and a chance to get trials memento for crafting;

10 Trials Engrams

—

we will farm these engrams for you, and you can focus unlocked gear;

Trials Armor Set

— we will get you this armor set, and with Flawless, it will glow for a week;

Stream

— we will stream all the farming processes of Exalted Truth boost for you.
Random Roll

 — a weapon with random perks;

God Roll Version

 — our PRO players and community shared their best presets for PvP and PvE.

Note: According to statistics, god rolls drop with a ~ 5% chance, so we will farm until you get the desired perks or 20 weapons.
Choose the weapon version and additional options. Place an order;

We will contact you via our live chat or by sending an email;

All the details about the Exalted Truth boost will be discussed beforehand, and the start time will be set according to your schedule;

We will find you a team of experienced boosters who fits your schedule the best;

For your convenience, we will create a Discord chat where you can communicate with your manager and track order progress;

If you choose the

piloted

method, our booster will take your character (using VPN);

In the Self-play option - you will play with the booster in Trials and farm this weapon;

You will be notified upon completion of your Exalted Truth Sherpa run or Exalted Truth recovery;

Enjoy the Exalted Truth boosting! And do not forget to rate our services on

Trustpilot

.
Destiny 2 account with the last expansion purchased;

1780+ Power Level without artifact on a chosen class;

"Trials Access" Quest completed.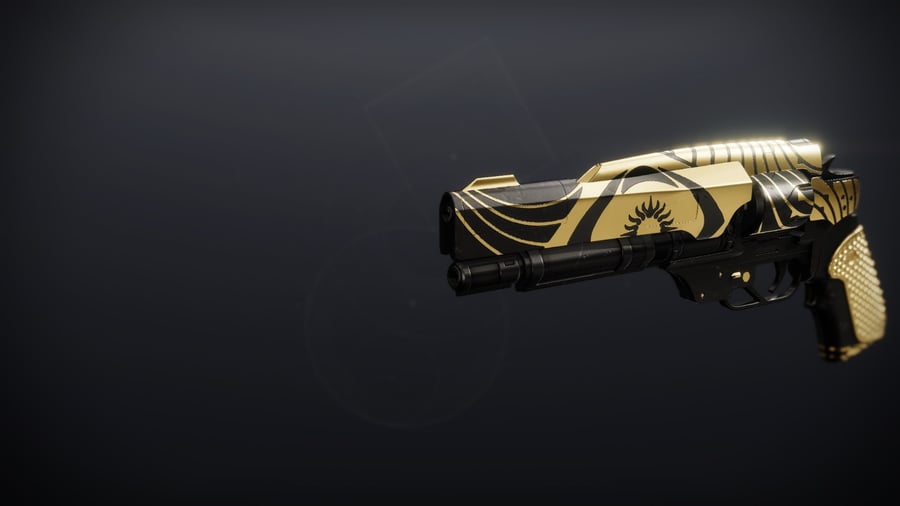 Destiny 2 exalted truth carry faq
How do you get exalted truth in destiny 2?
Being primarily a PvP weapon, it's PvP, which you'd have to do to get it — Trials of Osiris, to be more specific. You have two options how to go about it:
earn random Engrams from Trials of Osiris and hope that you get the Exalted Truth

go to Osiris and use Engram focusing
However, no matter which option you choose, you'd still have to do plenty of PvP beforehand.
What is the exalted truth in destiny 2?
Exalted Truth is an incredibly powerful Legendary Void Hand Cannon. Beyond the initially great stats, it also has a wide variety of perks, which let you to tailor the gun to your own needs and playstyle. Compared to many other D2 guns whose best roll is pretty obvious, Exalted Truth's perks are surprisingly well balanced and thus there are actually many various ways you can go about upgrading this gun, depending on your own personal preferences.
Is exalted truth any good in destiny 2?
Ever since Exalted Truth came out, the gun was absolutely dominating the PvP and gave a run for their money to many meta classics, such as good old Palindrome. It has incredible range, accuracy and damage, with a fairly good fire rate to boot. Indeed, it's just an all around well balanced Hand Cannon without any glaring setbacks.
The only thing you have to consider is that Exalted Truth is a PvP gun first and foremost, perfect for landing shots on the opposing guardians. While you can use the gun in PvE, this is simply not the activity where it's supposed to shine and there are many other weapons, including even other Hand Cannons, that would suit the deed better. However, if you are a fan of PvP and love Hand Cannons, Exalted Truth is pretty much a must have.
How do you get exalted truth adept?
Getting the Adept version of Exalted Truth is far from a small feat. Here's what needs to be done to get this revered gun:
Exalted Truth Adept must enter the rotation as a weekly reward.

Complete Trials of Osiris Flawless Run (7-0) and achieve the Flawless Passage.

Go to the Lighthouse and obtain the Exalted Truth Adept from Nine.
Flawless challenges are some of the most demanding tasks in any game, especially when it comes to such a wild and unpredictable activity as PvP. Getting the Flawless Passage can be challenging even for regular PvP players, let alone those who mostly play PvE. However, Overgear boosters are true professionals, who's busy completing Destiny's most difficult challenges on the daily basis! Get the D2 Exalted Truth boost and we'll help you get this gun as soon as it enters the rotation.
Safety warning
Please note that recently developers changed their security and in-game surveillance system and could issue account suspension for some activities. We cannot affect their actions in any possible way. So we take every precaution available to avoid the risks that are involved. Make sure to follow all instructions of our managers and boosters before and during your order.