Destiny 2 Divinity Trace Rifle Boost
Buy Divinity Trace Rifle and get the trace rifle with a unique damage buff perk! This weapon is the main weapon for any high-level PvE activity because of the damage buff it gives. Good fireteam can't imagine the completion of a raid or grandmaster without this weapon.
When you continuously deal damage with Divinity Trace Rifle, it weakens and disrupts the target, enhancing your precision damage with other weapons and allowing you to land these yellow numbers basically anywhere on the target. It also creates a burst of damage every few seconds of dealing damage.
In this offer, you can choose quest steps if you made progress to acquire this weapon.
WHAT YOU WILL GET
Divinity Trace Rifle

guaranteed;

Garden of Salvation

raid

completed;

Transcendence armor

pieces;

Raid weapons;

Bonus experience for your artifact and season pass level for Divinity boost.
ADDITIONAL OPTIONS
Shadowkeep Campaign —

we will complete this campaign for you, so you will be able to take the quest;

Transcendence armor set

— we will acquire a complete Transcendence Armor Set for you.

Raid challenge

— we will finish a current raid challenge to grant you additional rewards;

Secret chests

— all hidden chests will be found by boosters in the raid;

Stream

— perfect option for gamers who want to monitor the progress of the Divinity boosting Destiny 2.
Choose extra options if needed, and place an order;

We will contact you in the live chat or via email;

We will start order completion within 30 minutes or in the agreed time;

Our booster will take your character (using VPN) if you choose the piloted method. In the case of the self-play option, you will be invited to the booster party in the game;

We will start completing Divinity Quest for you and give you advice (if self-play is chosen).

We'll notify you about the order completion, or you will see it yourself; Enjoy the results!
Destiny 2 Account with the Shadowkeep DLC and campaign completed;
FEATURES
Reduce price choosing quest steps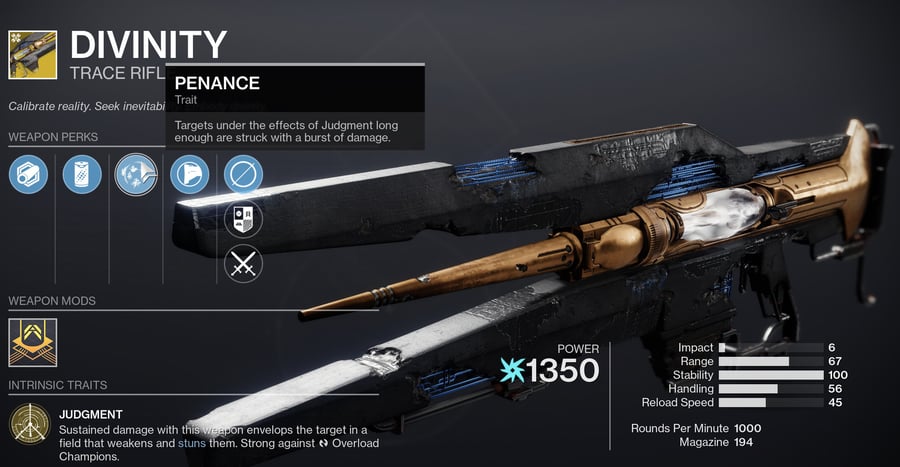 Destiny 2 Divinity FAQ
Can you still get divinity in Destiny 2?
Yes, the raid is actual now, you can complete the quest and get this weapon.
Is Divinity still good Destiny 2 2022?
This weapon will increase your DPS by more than 20%. Of course, this is a good weapon!
How do I get divinity destiny?
You have to complete the special quest and complete quest steps in the raid, after that you need to kill the Last boss.
Do you need Shadowkeep to get Divinity?
This weapon is a part of the Shadowkeep DLC, so this expansion must be purchased on your account.
Safety Warning
Consider that developers changed the security and in-game surveillance system recently. That could cause account suspension for some activities. We worked out instructions to avoid the risks involved. Make sure to follow them. Your managers and boosters will tell you what to do before and during the order execution <3