Master Vow of the Disciple, Master Duality, Grandmaster Nightfall boost Bundle
Buy the three most challenging activities in a single bundle with a discount:
Grandmaster version of Nightfall requires you to have at least 1585 Power, including the artifact, to start this

crazy challenge

! You also need a great fireteam that every guardian can rely on;

Master Vow of The Disciple Master is the most challenging version of the best D2 raid ever;

Master Duality dungeon requires deep game knowledge and a strong team with high power.
Note: Your guardian should have a 1585+ total power level to start activities and get this boost.
WHAT YOU WILL GET
Grandmaster Nightfall, raid and dungeon completion rewards;

Great chance to get 

Adept Nightfall weapons

;

Chance to get

Artifice Deep Explorer armor pieces

;

Chance to find

Collective Obligation Exotic Pulse Rifle

;

Chance to get 

Hearthshadow Exotic Sword

;

Great chance to get

additional exotic drops

;

Masterwork materials:

Enhancement Prisms

and a chance to get

Ascendant Shards;

Spoils of Conquest if you have completed the raid this week;

Experience for the seasonal artifact and pass levels.
EXECUTION OPTIONS
We complete 80% of orders in a few hours, but you might want to modify the order:
Normal

— available boosters will work on a first-come, first-served basis;

Express

— a separate and always free team will complete the order;

Super Express

— we will complete your Master versions boost ASAP.
Buying shortly before the rotation reset? Consider picking the Express option. In case of delays, we will compensate with extras, and next week order priority for the Master bundle.
Nightfall Platinum reward

 — we will kill all the champions, so you will have a great chance to get an additional drop at the end of the run;

Nightfall weekly adept weapon

 — we will farm Grandmaster Nightfalls until the weapon in current rotation drops. You will get all the additional drops (it might be another adept gun);

Raid armor set (20% off)

— you will get the Resonant Fury armor set for one of your characters;

Raid weekly chest

 — we will complete a weekly chest quest, and you will get a resonance weapon if you didn't finish this chest before;

Dungeon Hearthshadow guaranteed

— we'll farm Hearthshadow exotic sword for you;

Dungeon armor set (20% off)

 — you will get the Artifice Deep Explorer armor set for one of your characters;

Dungeon collectibles

 — we'll steal all 12 Calus's repressed messages from Duality dungeon, and you will get Mind Heist triumph and increased drop rate for Hearthshadow Exotic Sword;

Secret chests

— all secret chests with additional loot will be found during in the VotD and Duality — you will get one random raid

weapon with

Deepsight resonance guaranteed

;

Stream

 — we will stream all the farming processes for you.
Destiny 2 account with the last DLC or Season Pass;

1585+ total power level to start the activities.
We form a priority list based on the execution speed and time when the order was placed;

We will contact you in the live chat or via email. Ask any questions;

Order completion will be started within 30 minutes or in the agreed time;

A booster will

pilot

your character, or you will join his fireteam yourself in

self-play

;

A booster will complete all the three activities and any chosen options after it;

We will notify you about the order completion;

Enjoy the results! And do not forget to rate us on 

Trustpilot

.
FEATURES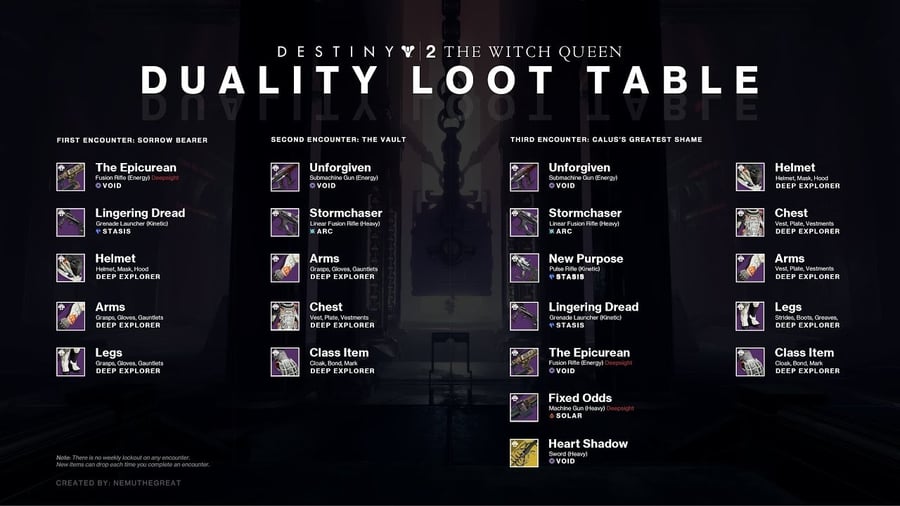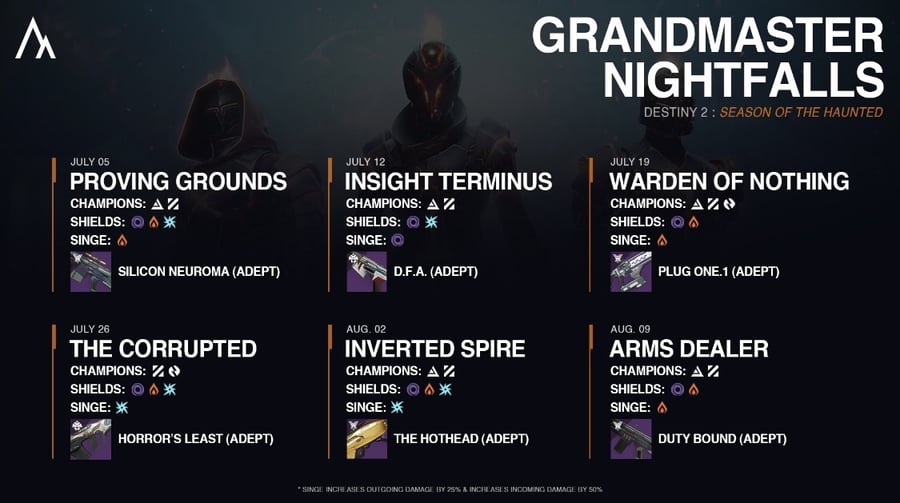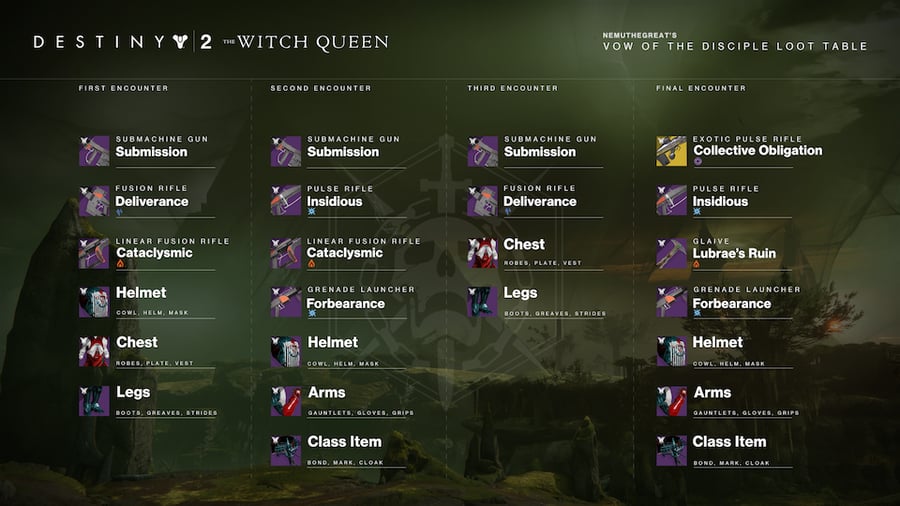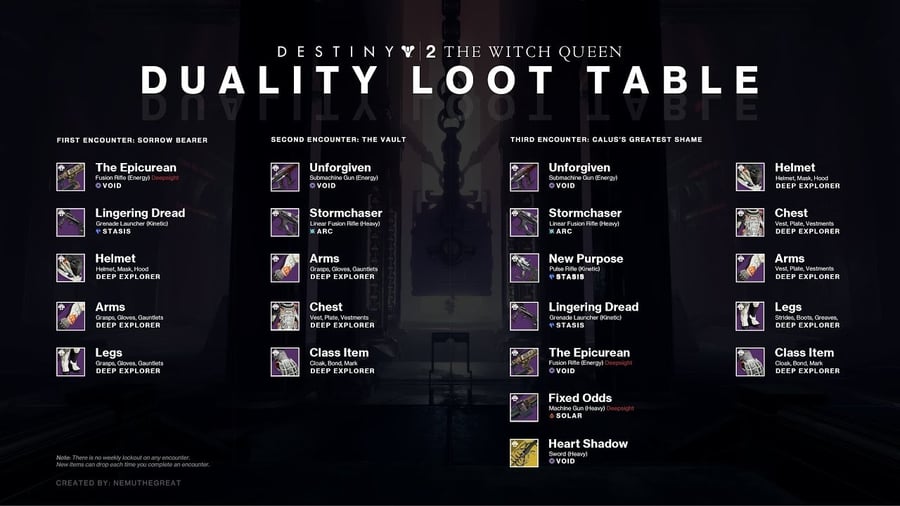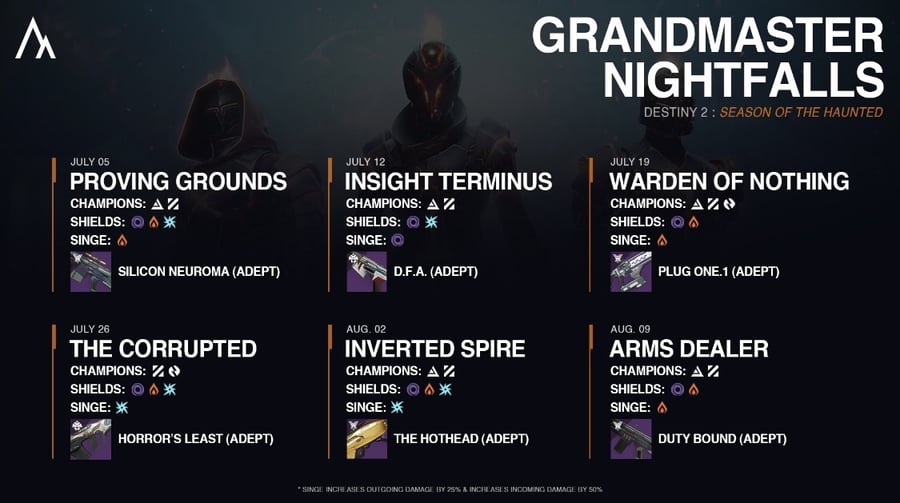 Destiny 2 Master Bundle FAQ
How long does it take to complete the order?
Usually, it takes about a couple of hours to complete the entire order. But it may take a bit longer if you want to learn about the tactics and tricks. Of course, the guaranteed weapons will require more than one run.
Safety Warning
Consider that developers changed the security and in-game surveillance system recently. That could cause account suspension for some activities. We worked out instructions to avoid the risks involved. Make sure to follow them. Your managers and boosters will tell you what to do before and during the order execution <3