Welcome to the Overgear guide to Rogue class. Here we will cover everything you should know about mechanics to improve your skill and smooth in-game experience. We hope you can find a lot of helpful information below! Without extra words, allow us to present: Rogue!
Disclaimer: This guide is unfinished due to in-game circumstances. Dragonflight hasn't been released yet so we cannot go through builds, gear, consumables, and rotation here. We think that it is very important to provide our readers with the most up-to-date and relevant information and that's why we ask you to wait for a while. Keep in touch, and come back later to find out about the rest of the rogue gameplay secrets.
Dragonflight Rogue Overview
Rogue is a class that uses energy for its abilities. His attack can be divided into two categories: builders to generate combo points and finishers to spend them. This class has one of the highest APM in the game so we wouldn't recommend it for new players. Nevertheless, Rogue is also one of the most interesting classes to play because of his iconic Stealth ability that allows him to sneak around the parts of the world that are not accessible for rest classes.
Dragonflight Rogue Spec Choice
Assassination Rogue
Assassination rogues are dagger-wielding killers that utilize bleeds and poisons to disable even the strongest enemies. Don't be fooled by the view of their weapons as the size is compensated by lightning-like attack speed.
Strengths
Weaknesses

Awesome single-target damage focused on poison and bleed DOT effects;

Slow-paced spec that is good for new players;

Good kit of mobility, utility, and saves.

Weak AoE;

Does not have any special buffs.
Outlaw Rogue
Outlaw rogues sneak into the battle and start their steel dance wounding enemies around. The weapon arsenal is pretty wide as you can choose between swords, axes, maces and fist weapons. Combat Rogues are covered with a shadow of mystery because their victims can't tell stories.
Strengths
Weaknesses

Outstanding AoE damage with just a regular single target rotation, thanks to

Blade Flurry

;

Fun and fast-paced spec;

Good kit of mobility and utility.

Coldown-reliant class;

Blade Flurry

is target capped at 5 targets;

Roll the Bones brings an element of randomness to Outlaw rotation.
Subtlety Rogue
Subtlety Rogues hunt their enemies in shadows patiently, attacking when they don't expect that at all. Once Subtlety Rogue chooses a target it can't escape no matter how far it runs. These shady murderers know no mercy. The most dangerous warriors and the most powerful mages of Azeroth pray to gods just to hide from infamous Horde assassination guilds or Alliance SI:7 organization.
Strengths
Weaknesses

Good single-target damage;

Sustained AoE;

Fairly fast-paced spec built around short and regular cooldown windows;

Awesome kit of mobility and utility.

Mistakes lead to huge DPS loss;

No impressive burst in AoE.
Dragonflight Rogue Changes
As with all the classes, Rogue got a 'brand-new' talent tree which actually means that a lot of covenant abilities and legendary powers were revamped and added as talents. Check out some of the most powerful general changes here: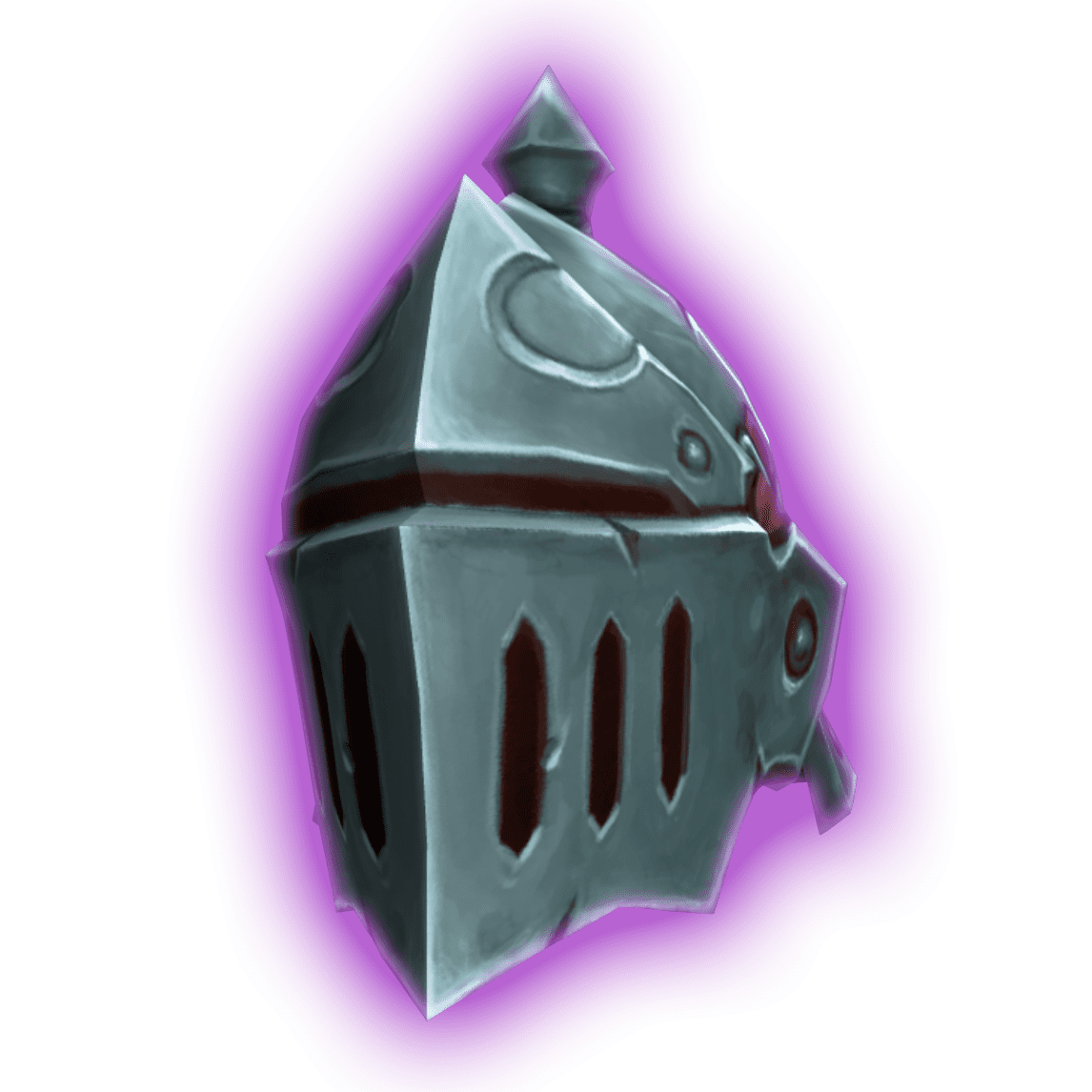 Dragonflight Rogue Talents
Assassination Rogue
There are a couple of gameplay-changing treats in the talent trees.
Now, let's check the best builds for various types of content.
At first, we have a standard Raid build.
Second, Mythic+ cleave-oriented build.
Below you can find standard rotations for both of these builds.
Outlaw Rogue
There are a lot of great talents added to the class. The biggest ones are going to be Deeper Stratagem and Devious Stratagem making it possible for rogues to have up to 7 combo points at once. Dreadblades is another powerful core to the spec. It was added to Restless Blades and now it is another insane ability with about ~30 seconds during the fights. This change makes the Outlaw rotation even faster. Fan the Hammer has been reworked and now it turns every Opportunity into an improved version of Concealed Blunderbuss legendary.
Outlaw Rogue has single-target, and AoE builds.
First, Single-target Build.
And second, Outlaw Rogue AoE build.
Subtlety Rogue
Talents now focus more on empowering Shadow Dance. The spell itself got weaker because now it can be improved via all three Rogue specs in the class tree. Flagellation was moved from covenant abilities and became a very strong talent. Other cooldowns like Symbols of Death and Shadow Blades were nerfed.
Subtlety Rogue uses various builds depending on types of PvE content.
Let's start with Subtlety Rogue Raid Build.
Also, we have Subtlety Rogue Mythic+ Builds.
Dragonflight Rogue Rotation
Assassination Rogue Rotation
Raid rotation:
Mythic+ rotation:
Outlaw Rogue Rotation
Solo-target rotation:
Solo-target
Multi-target

The same as for a single target, except you keep your

Blade Flurry

on.
AoE rotation:
Solo-target
Multi-target

The same as for a single target, except you keep your

Blade Flurry on.
Subtlety Rogue Rotation
Raid rotation:
Mythic+ rotation:
Dragonflight Rogue Consumables, Chants & Gems
Assassination Rogue
Here is a chart of the best enchants to use for Assassination Rogue in Dragonflight:
Phial:
Combat potions:
Elemental Potion of Ultimate Power or Elemental Potion of Power as it is cheaper.
Food:
Gems:
Outlaw Rogue
Here is a chart of the best enchants to use for Outlaw Rogue in Dragonflight:
Phial:
Combat potions:
Food:
Gems:
Subtlety Rogue
Here is a chart of the best enchants to use for Subtlety Rogue in Dragonflight:
Phial:
Combat potions:
Food:
Gems:
Dragonflight Rogue Leveling
The most convenient way to level up your Rogue is doing that as an Outlaw. This spec provides players with simple rotation and decent damage during the leveling process. It also allows you to survive longer and be flexible depending on the situation.
The fastest way to level up is to set up a party of 3 DPS, 1 healer, and 1 tank and run dungeons over and over again. In this case, you spend less time traveling around the world, increasing the amount of exp you gain. This way is only viable if you have a premade party as pugs sometimes can be very slow and face problems during the run.
Another option is to level up via the quests. In this case, there are two expansions that work well. They are Warlords of Draenor and Legion. Zones of these expansions contain a lot of quests packed together, which saves you a lot of time and makes it possible to earn a lot of experience in the shortest amount of time.
Don't hesitate to spend some gold on the following items as they will ease your life drastically.
Dragonflight Rogue Best Race
The impact of race is minor. It is so insignificant that some pro players ignore this part. But if you like min-maxing during your gameplay, here are some tips for you:
Night Elf
This is the best race by far for Alliance players. Their racial ability, Shadowmeld, synergies with Rogue's abilities well. You can use it to leave combat and gain Stealth in the midst of combat. This can be used both offensively and defensively to escape a dangerous situation or evade some mechanics. Night Elves also have two passive abilities, Quickness, which grants you 2% extra movement speed and 2% dodge chance, and Touch of Elune increases Haste or Critical Strike by 1% depending on the times of the day.
Orc
Orc is the best race on Horde's side. Blood Fury boosts your Attack Power when used. It is a nice addition to the rest of your burst abilities and trinkets. Hardiness is another passive ability Orcs have. Players find it useful in PvP as it reduces the duration of all incoming stuns. Still having them last for a shorter duration in PvE content is also very helpful.
Dragonflight Rogue Best Professions
Again, the bonus profession gives you is almost nothing in comparison to gear, flasks, and consumables, but it is more about life quality changes. Personally, I recommend leveling up Engineering as it provides you with a battle resurrection device like Disposable Spectrophasic Reanimator. Should I explain how it is important to have the ability to revive your healer or tank in combat? It sometimes can make a difference between timed M+ and depleted keys.
As for gold-making Alchemy and Enchanting step out. Both professions can provide players with the necessary consumables and enchants that will be needed during the whole expansion. For more detailed information check out our various in-depth Dragonflight profession guides.
Dragonflight Rogue Macros
This one will allow you to have one button for whatever talent or spell you have selected in the tree:
#showtooltip
/cast [talent:7/2] Blade Rush; [talent:7/3] Killing Spree
Cast Tricks of the Trade on your focus target:
#showtooltip
/cast [@focus][] Tricks of the Trade
Cast Marked for Death on your current mouseover enemy/ nameplate:
#showtooltip
/cast [@mouseover,harm,nodead][] Marked for Death
On-use trinkets can be used with another ability just with one click. The upper trinket slot is 13, the bottom one is 14. For example, this will use Adrenaline Rush plus your lower trinket slot:
#showtooltip
/cast Adrenaline Rush
/use 14
Applying Weapon Enhancements
This macro can be very useful to apply Shaded Sharpening Stone more easily. A left click on it will apply it to the main hand, and a right click to the off-hand.
#showtooltip
/use [button:1] Shaded Sharpening Stone
/use [button:1] 16
/use [button:2] Shaded Sharpening Stone
/use [button:2] 17
---
Thank you for reading this guide, we hope we could help you to find something new and useful to improve your gameplay. Please, rate this guide as it is very important for us to get feedback. Stay tuned, as it was said in the disclaimer part, we are going to adjust this guide later!