In this guide, we will talk about optional reagents used in all professions. What are they for, how to get them, and what is everything connected with it? Be sure to read to the end because some crafting items are stronger than set bonuses.
How Optional Reagents Work
Optional reagents are most conveniently thought of as modifiers that impose a special effect on a crafting item. You add this reagent during crafting or crafting order in a special selection window aside from the required reagents. However, remember that an optional reagent increases the difficulty of the recipe, which may affect the final quality of the item.
Let's start our acquaintance with additional reagents with the simplest ones – those that affect the overall level of the final item. You loot it when you kill Rare on the Dragon Isles, you can obtain it as a reward for World Quest, also by killing World Bosses and dungeon bosses from Normal to Mythic mode.
WoW Primal Infusion and WoW Concentrated Primal Infusion are reagents similar in action, but getting them is much more difficult: from Mythic+ dungeons (Primal Infusion from M+11 or higher up to +15 (after collecting 10 WoW Primal Focus), and Concentrated Primal Infusion from M+16 or higher (after collecting 10 WoW Concentrated Primal Focus), one per run). Also, you can farm Primal Focus from every Vault of the Incarnates Heroic boss, and Concentrated Primal Focus from Mythic bosses.
They are the most valuable because they give the highest level to an item.
---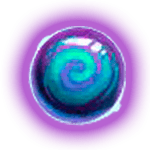 Crafting Embellishments
Embellishments are reagents that add unusual effects to the final item. Each of these reagents is produced by a particular profession, and they are also sold at auction.
Remember that all these reagents complicate the recipe, which may affect its final level. However, for recrafting, you do not need to buy another embellishment, but only the standard, most simple reagents.
Craftable Embellished Pieces
These are special crafting items that you can use until you complete the Tier Set. And maybe even after that.
Plate Embellished Gear
Mail Embellished Gear
Leather Embellished Gear
Cloth Embellished Gear
Embellished Jewelry
Embellished Weapon
Finishing Reagents
The Finishing Reagent is a new type of Reagent to the game that can only be used by Profession Masters. Each profession has its own finishing reagents, but they all do the same thing – increase Crafting Skill or Stats. Thanks to this, you can either save other reagents or produce more items than you planned.
Here are examples of some of these finishing reagents:
All finishing reagents have Crafting Quality. Only three levels – the higher the quality of the final reagent, the greater the bonus it gives.
---
How did you deal with changing professions? Isn't the system too complicated? If you still have gaps in understanding, then refer to our general guide to all professions and the order table, which will help you deal with everything.