Welcome to our comprehensive guide on Dragonflight Embers of Neltharion Patch 10.1 PvP Changes. If you're a player of this popular game, you are likely already familiar with the thrill and excitement of player vs. player (PvP) combat. The release of Patch 10.1 has brought significant updates and adjustments to the game's PvP mechanics, and it is essential to stay up-to-date with these changes to remain competitive in this ever-evolving landscape.
Some of the major changes introduced in Patch 10.1 include adjustments to class balance and changes to crowd control mechanics. These changes will have a significant impact on how players approach PvP combat and require players to adapt their strategies accordingly. Our guide will cover all of these changes in detail, providing you with a deep understanding of how they will affect your gameplay.
As always, PvP combat in Dragonflight Embers of Neltharion is a dynamic and constantly evolving experience, and it is essential to stay up-to-date with the latest changes to remain competitive. With our comprehensive guide to Patch 10.1 PvP changes, you will be well-equipped to tackle any challenge that comes your way on the battlefield.
PvP combat in Dragonflight Embers of Neltharion will continue to be a dynamic and ever-evolving experience, and we look forward to seeing how these changes will shape the future of the game. Join us as we delve into the latest updates and changes in Dragonflight Embers of Neltharion Patch 10.1 PvP Changes. Let's get started!

Our thoughts about upcoming changes
Our team predicts that future updates to Dragonflight Embers of Neltharion will bring about significant changes to the game's PvP mechanics. Here are some potential changes that we anticipate:
Adjustment to PvP Critical Strike Damage
At the beginning of Shadowlands, the Critical strike damage and healing value were increased to 175% from the standard 150% in PvP, as part of the game's design. However, it has been decided that this change will be reversed, and the Critical Strike value will now be returned to the original 150% to address concerns regarding burst damage in the game.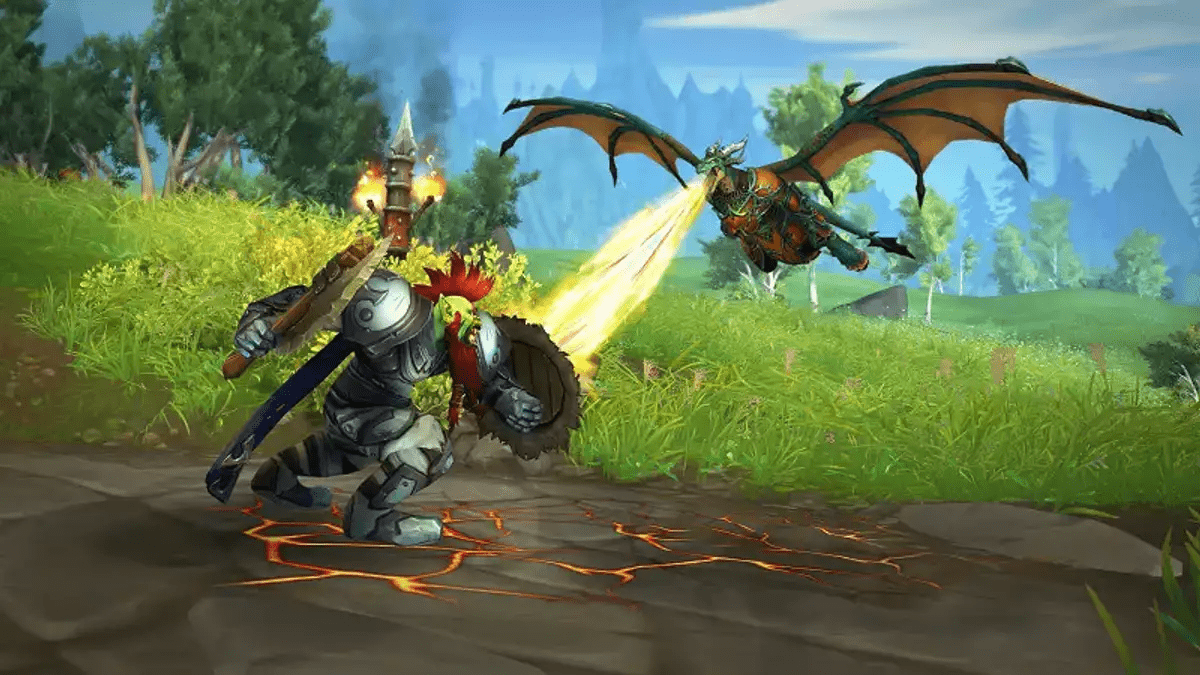 It's worth noting that this alteration may lead to a slower game pace, but the game developers are keeping a close eye on the situation to ensure that the gameplay remains balanced and enjoyable. Alongside class changes, the primary stat gain from Gladiator's Distinction will be adjusted to maintain a healthy pace in PvP gameplay.
As always, the game developers value feedback from the players and are dedicated to providing the best possible gaming experience. The situation will continue to be monitored, and any necessary adjustments will be made to ensure that the game remains enjoyable and fair for all.
General Adjustment to PvP Crowd Control
Back in September, the development team posted an article acknowledging the ongoing concerns that players have with crowd control in PvP. They made it clear that they were committed to analyzing and evaluating how crowd control factors into PvP gameplay and exploring potential solutions to address this concern. One option discussed was adjusting the PvP duration on individual abilities that may have been unchanged for years.
Now, with the release of the Embers of Neltharion patch, players will see the first step in this process. The development team has made targeted adjustments to crowd control durations in PvP, reducing the PvP duration of most Crowd Control abilities to a maximum of 6 seconds when modified (except when modified by Evoker's Oppressing Roar). This is intended to keep crowd control meaningful when used effectively, while still allowing for reasonable counterplay opportunities for the opponent.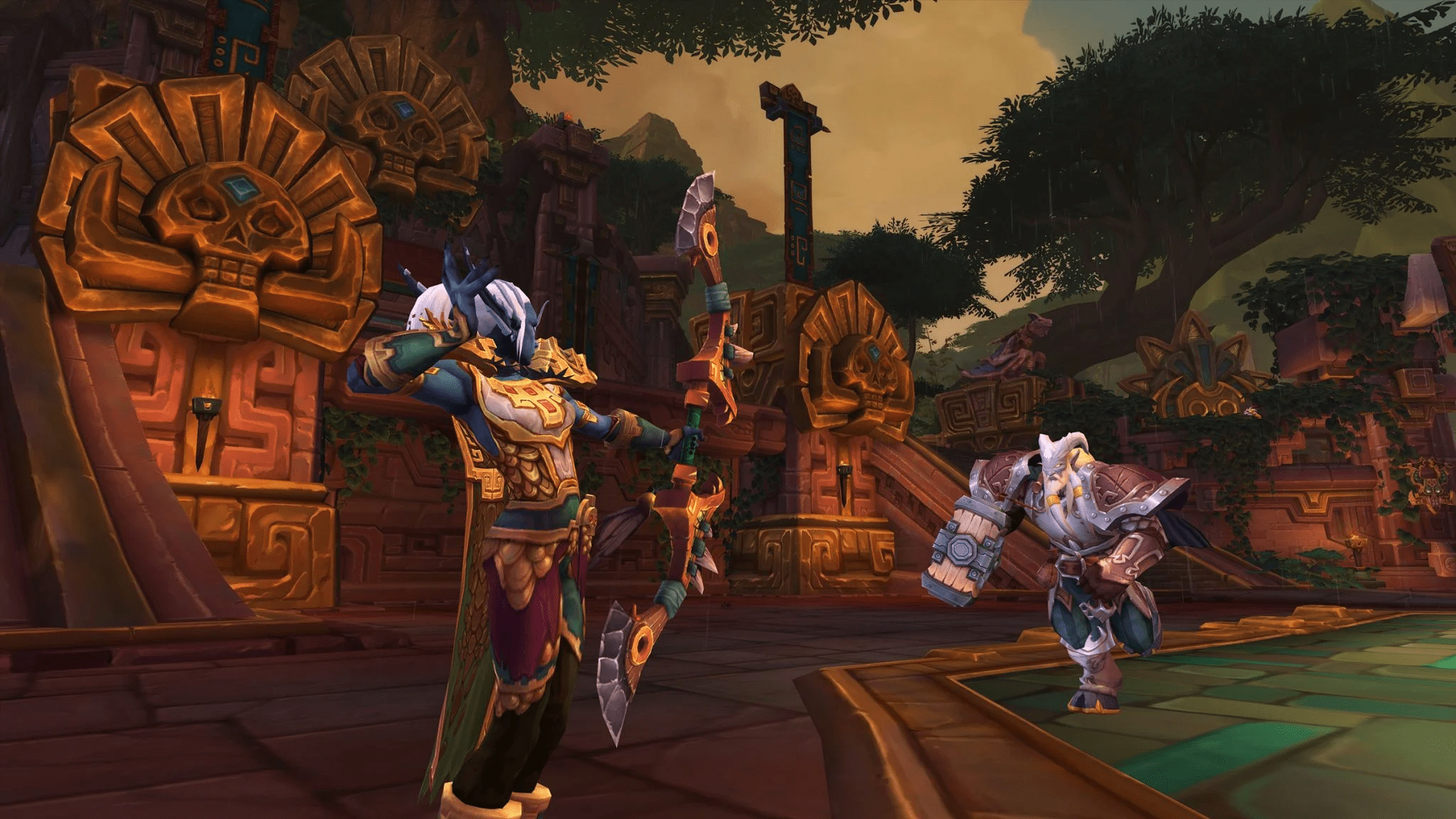 Beyond traditional crowd control abilities with diminishing returns, the team is also adjusting the interrupt duration of some abilities that are not PvP-specific. They believe that this change will have minimal impact in other content due to how creature spells are typically designed. Additionally, they will be closely monitoring these changes for seasonal dungeons. The development team evaluated different crowd control types and individual abilities within each category to determine a healthy duration for them. They have not aimed to unify all similar crowd control types and have made sure that each class's abilities have their unique flavor and make sense within their overall kit. The full list of changes can be found in the PTR Development Notes 819.
In conjunction with these changes, Gladiator's Distinction will no longer provide 10% CC reduction, and the new season's professions items will no longer grant 5% CC reduction. The development team is continually discussing crowd control in PvP to make targeted adjustments that will keep the game's state healthy. They are eager to hear players' feedback on these changes and to continue working to improve the PvP gameplay experience.
Adjustment to PvP Talents
The latest Dragonflight update has brought a lot of excitement among the players, especially with the introduction of new talent trees. In previous interviews, it was hinted that there would be a refresh of PvP talents in a similar vein to the Chains of Domination update in Shadowlands. With the release of the Embers of Neltharion, we are starting to see the first signs of this refresh.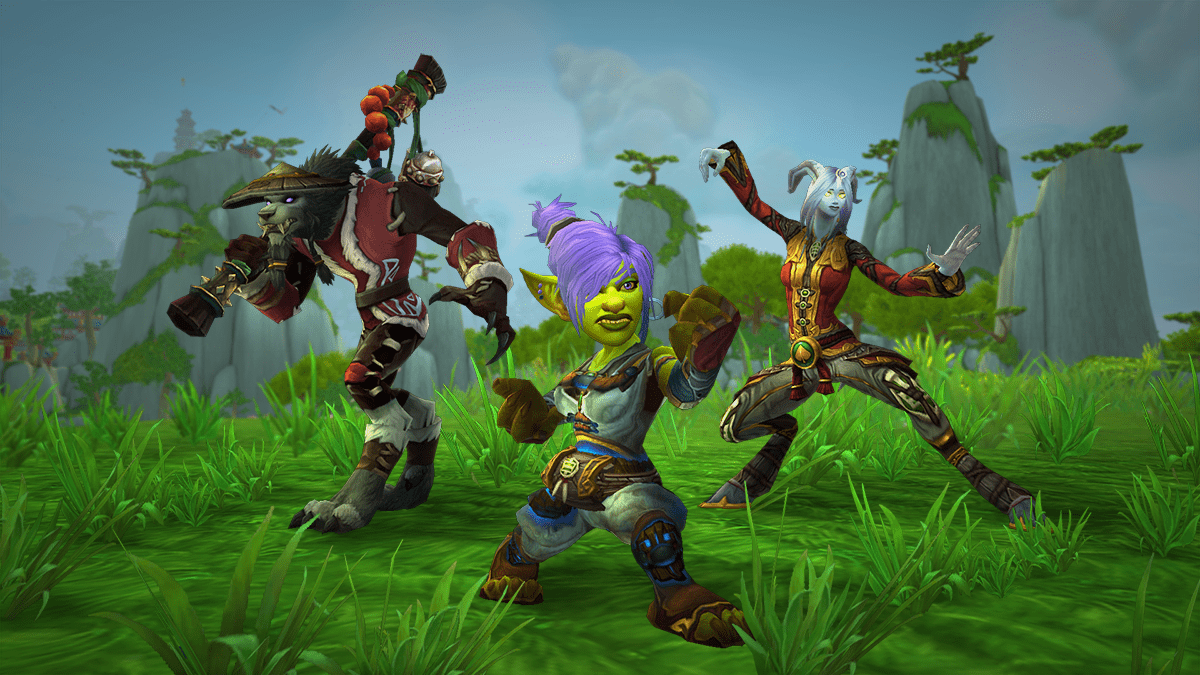 The goal of this update is to introduce new and engaging talents into the game, while also revitalizing existing ones that may have become less valuable as the game has evolved. This will not only provide players with new strategies to explore but also make PvP more interesting and challenging.
The latest patch 10.1 build includes some new PvP talents, as well as changes to existing ones. In the coming weeks, we can expect to see more updates to PvP talents as the developers continue to fine-tune and refine the gameplay experience. Stay tuned to the latest Development Notes for all the latest updates and details on these changes.
Adjustment to Precognition
The game Dragonflight introduced a new PvP talent called Precognition, which has been working well in practice. However, some players found it expensive to take up one of the three PvP talent slots. As a solution, Precognition will be removed as a PvP Talent and will now be available as an Optional Reagent for crafted gear. This reagent will count as an Embellishment.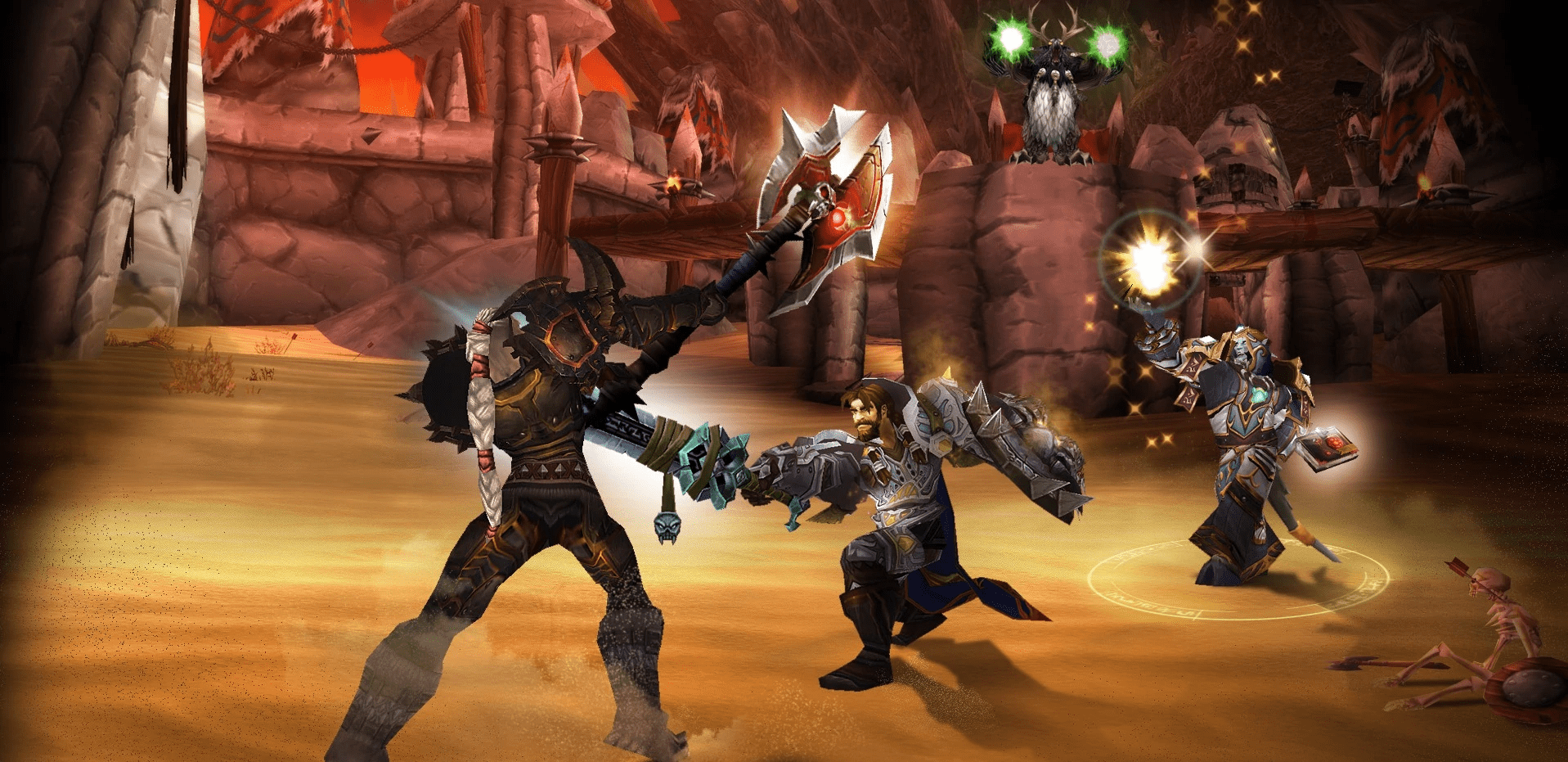 Playing as a healer in PvP can be a challenging experience, but the changes made to Crowd Control and Precognition should make it more enjoyable for the average player. The developers are eager to receive feedback on these changes throughout the Embers of Neltharion PTR cycle. Additionally, there will be a Play with the Blues event later in the cycle for more focused playtesting. Keep an eye out for communication regarding that event.
Adjustment to Class Interrupt Duration
According to the developers, the recently implemented change is not expected to significantly affect other types of content. This is because creature spells are typically designed with cooldown periods that exceed the duration of the kicks, which minimizes the impact of the change. However, the developers have promised to keep a close eye on these changes, particularly when it comes to seasonal dungeons.
Adjustment to Class PvP Crowd Control
In Player vs. Player combat, the duration of spells has been modified for each class, resulting in changes to their effectiveness in battle.
Death Knight
Blinding Sleet now lasts for 4 seconds instead of 5 seconds, while Asphyxiate now lasts for 3 seconds instead of 5 seconds.
Demon Hunter
Fel Eruption now lasts for 3 seconds instead of 4 seconds.
Druid
The duration of Entangling Roots, Hibernate, Mass Entanglement, and Ursol's Vortex has been reduced to 6 seconds from 8 to improve balance in PvP combat.
Evoker
Landslide root duration has been decreased to 6 seconds from 8 seconds.
Hunter
Freezing Trap and Steel Trap duration have been reduced to 6 seconds from 8 seconds, while Scatter Shot and Intimidation now last for 3 seconds instead of 4 and 5 seconds, respectively.
Mage
Polymorph, Mass Polymorph, and Ring of Frost now last for 6 seconds instead of 8 seconds in PvP combat.
Paladin
The duration of Hammer of Justice, Blinding Light, Repentance, and Turn Evil has been reduced to 5 and 4 seconds from 6 and 5 seconds, respectively.
Priest
Mind Control and Shackle Undead duration have been reduced to 6 seconds from 8 seconds, while Psychic Horror now lasts for 3 seconds instead of 4 seconds.
Rogue
Blind and Sap duration have been reduced to 5 and 6 seconds from 8 seconds, respectively, while Kidney Shot duration has been decreased by 1 second per combo point in PvP combat.
Shaman
Earthgrab Totem and Hex duration have been reduced to 6 seconds from 8 seconds.
Warlock
Seduction and Banish duration have been reduced to 6 seconds from 8 seconds, while Axe Toss (Stun and Interrupt), Grimoire: Felguard (Stun and Interrupt), and Spell Lock (Grimoire of Sacrifice version) interrupt duration have been decreased to 3 and 5 seconds from 4 and 6 seconds, respectively.
Warrior
Storm Bolt duration has been reduced to 3 seconds from 4 seconds in PvP combat.
Adjustment to Classes in PvP
In the latest build, players will notice new PvP talents and changes to some existing ones for different classes. Here are the details:
Death Knight – Blood

Evoker

Hunter
Mage
Monk – Mistweaver
Paladin – Holy
Priest – Holy
Rogue
Shaman
Warrior

In conclusion, the latest PvP talent updates for Patch 10.1 promise to shake things up for players, introducing new options and changes to existing abilities. From hunters to mages to monks and warriors, each class has seen updates that will affect the way they approach PvP combat. We hope that these updates will bring excitement and renewed interest to players as they explore the new options and strategies available to them.
We want to thank you, our readers, for taking the time to read this article and learn about the latest updates to PvP talents in Patch 10.1. Our team at Overgear is dedicated to providing the most up-to-date and accurate information to our readers, and we appreciate your support and interest in our content.
As always, we encourage players to stay tuned to the latest patch notes and updates. Remember that you can improve the PvP experience with us. Thank you again for reading, and we look forward to bringing you more gaming news and insights in the future.