In the Shadowlands the new location is divided into four zones. Each zone is governed by one of four covenants. During the questline you will be introduced to them, and at the max level you will be able to choose a side of the conflict. Each Covenant gives to the player certain class-specific Covenant ability, a Covenant movement ability, unique transmogs and more. This guide will provide tips on the most useful covenants for each specialization of each class.
Shadowlands Covenants
Kyrian — Angelic Soul Guides. We already met them in previous addons. For example, TheVal'kyr are the highest echelon of the Kyrian. Kyrians live in Bastion and value humility, righteousness, service, and virtue. At first sight this Covenant is the best choice for healers and good boys/girls.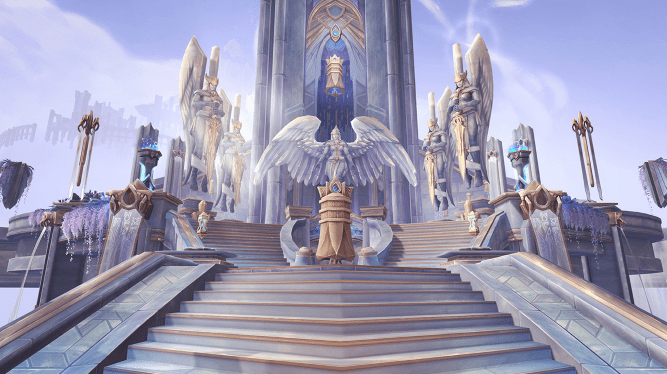 Necrolords —covenant for the strong-willed, strong in body and mind souls. They live in Maldraxxus, but protect all Shadowlands from external forces. The Necrolords believe in the survival of the fittest and do not tolerate the weak one.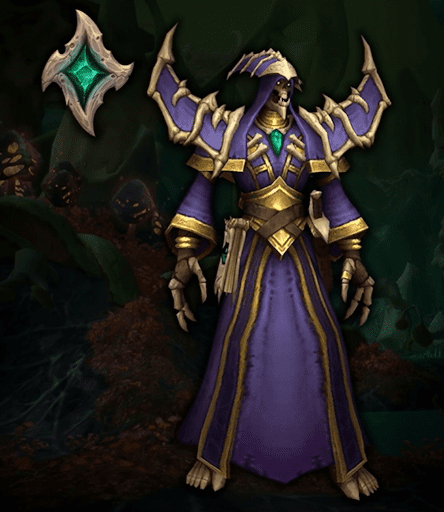 Night Fae — the personification of the forces of nature, Shepherds of the Cycle of Life and Death. Similar to Kirian they serve the cycle of death and rebirth that comes to all parts of nature. They live in Ardenweald — the mirror to the Emerald Dream.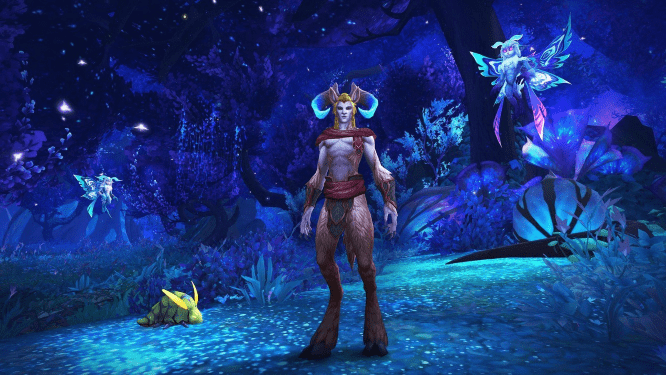 Venthyr — cruel sadists tormenting weak souls. At the dawn of time they were judges, but unlimited power corrupted them. The Venthyr rule Revendreth — negative Silvermoon. A dark, Gothic-style zone with soaring castles.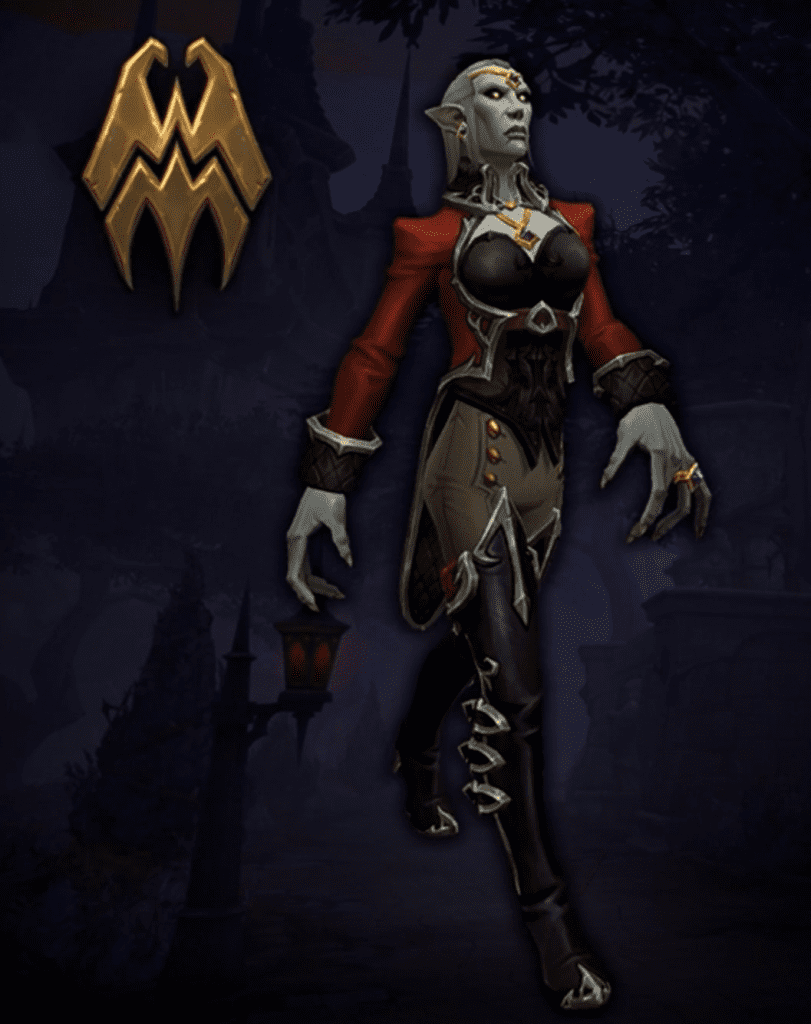 Covenant General Abilities
All Covenants have special signature abilities that reflect the character of the Covenant. The signature ability of each Covenant is the same for all players.
Kyrian Covenant Signature Ability
Summon Steward — сall your steward to bring you a Phial of Serenity that can be consumed to restore 20% health and remove all Curse, Disease, Poison, and Bleed effects. Your Steward additionally offers access to a selection of useful amenities for 4 min.
Necrolords Covenant Signature Ability
Fleshcraft — form a shield of flesh and bone over 4 sec that absorbs damage equal to 40% of your maximum health for 2 min. While casting it you receive 20% less damage.
Channeled (3 sec cast), 2 min cooldown
Night Fae Covenant Signature Ability
Soulshape — turn into a Vulpin, teleporting 15 yds forward and increasing your movement speed by 50%. You may reactivate Soulshape every few sec to teleport again. Lasts 12 sec, or indefinitely while in a rest area. Instant cast, 1.5 min cooldown.
Venthyr Covenant Signature Ability
Door of Shadows — wend through the shadows, appearing at the targeted location. 35 yd range, 1.5 sec cast, 1 min cooldown
How to Change Covenant
Even Afterlife forgives first mistake, and allows you to change your Covenant without penalty.
To leave your current Covenant and join one you have not joined previously:
Go to Oribos and consult the leader of the Covenant you want to join.
Kyrian – Polemarch Adestres: 36.2, 64.2
Necrolords – Baroness Draka: 43, 74
Night Fae – Lady Moonberry: 39.6, 60.9
Venthyr – General Draven: 44.7, 68.8
Pick up the quest to go to your new Covenant Sanctum.
If you will do this, you will lose access to all your previous Covenant's abilities, transmogs, and soulbinds.
The process becomes more difficult if you wish to rejoin a Covenant you had previously belonged to. In this case, you must make amends for your guilt before the previous covenant and prove your allegiance. To do this you will need to complete two weekly quests (not in the same week), before you will be allowed to rejoin.
First of all leave your previous Covenant. Then pick up the questline (Prove Your Worth) of your new Covenant in their native location:
Kyrian

— сomplete tasks in Bastion.

Necrolord

— сomplete tasks and World Quests in Maldraxxus. (currently this is the only quest with World Quest requirements)

Night Fae

— сomplete tasks in Ardenweald.

Venthyr

— сomplete tasks in Revendreth.
Also you can complete the questline in dungeons associated with your Covenant's area:
Kyrian

: Necrotic Wake, Spires of Ascension

Necrolord

: Plaguefall, Theater of Pain

Night Fae

: Mists of Tirna Scithe, De Other Side

Venthyr

: Halls of Atonement, Sanguine Depths
After completing the weekly questline you will get a second weekly questline. You must complete the new one to finish the process of changing to your previously-joined Covenant.
Pay attention Covenant Choice has no forgiving system. It means you will get a penalty even if you immediately change your mind after choosing Covenant, so choose wisely and take your time.

Best Covenants
No wonder each class or even spec has the most effective Covenant's abilities. Actually this chapter helps you to choose wisely.
Death Knight
Blood
Mythic Plus → Ventyr
Raid → Necrolord or Ventyr
PvP → Necrolords
Frost
Mythic Plus → Necrolord
Raid → Necrolord
PvP → Necrolords
Unholy
Mythic Plus → Necrolords / Ventyr
Raid → Necrolords
PvP → Necrolords
Demon Hunter
Havoc
Mythic Plus → Night Fae
Raid → Night Fae
PvP → Night Fae
Vengeance
Mythic Plus → Kyrian / Night Fae
Raid → Kyrian / Night Fae
PvP → Kyrian / Night Fae
Druid
Balance
Mythic Plus → Ventyr or Night Fae
Raid → Ventyr or Night Fae (Ventyr is way more preferable)
PvP → Night Fae
Feral
Mythic Plus → Night Fae
Raid → Night Fae
PvP → Night Fae
Guardian
Mythic Plus → Night Fae
Raid → Night Fae (Venthyr is fine too if Balance is your main spec)
PvP → Night Fae
Restoration
Mythic Plus → Night Fae
Raid → Night Fae
PvP → Night Fae
Hunter
Survival
Mythic Plus → Kyrian / Night Fae or Ventyr
Raid → Kyrian / Night Fae or Ventyr
PvP → Kyrian, Venthyr
Marksmanship
Mythic Plus → Night Fae or Kyrian
Raid → Night Fae or Kyrian
PvP → Kyrian
Beast Mastery
Mythic Plus → Night Fae
Raid → Night Fae
PvP → Venthyr, Necrolord
Mage
Frost
Mythic Plus → Venthyr
Raid → Venthyr
PvP → Venthyr
Fire
Mythic Plus → Night Fae
Raid → Night Fae
PvP → Night Fae
Arcane
Mythic Plus → Kyrian
Raid → Kyrian
PvP → Kyrian
Monk
Brewmaster
Mythic Plus → Kyrian, Necrolords
Raid → Kyrian, Necrolords
PvP → Kyrian, Necrolords
Mistweaver
Mythic Plus → Kyrian, Venthyr or Necrolords
Raid → Venthyr, Kyrian or Necrolords
PvP → Kyrian, Necrolords
Windwalker
Mythic Plus → Necrolords, Kyrian
Raid → Necrolords, Kyrian
PvP → Necrolords, Kyrian
Paladin
Holy
Mythic Plus → Kyrian, Venthyr
Raid → Kyrian, Venthyr
PvP → Kyrian, Venthyr
Protection
Mythic Plus → Venthyr, Kyrian
Raid → Venthyr, Kyrian
PvP → Kyrian, Venthyr
Retribution
Mythic Plus → Kyrian
Raid → Kyrian
PvP → Kyrian
Priest
Holy
Mythic Plus → Night Fae, Kyrian
Raid → Night Fae, Kyrian
PvP → Venthyr
Discipline
Mythic Plus → Kyrian
Raid → Kyrian
PvP → Venthyr
Shadow
Mythic Plus → Night Fae, Necrolord
Raid → Night Fae, Necrolord
PvP → Venthyr
Rogue
Assassination
Mythic Plus → Necrolord, Venthyr
Raid → Venthyr, Necrolord
PvP → Necrolord
Outlaw
Mythic Plus → Necrolord, Venthyr
Raid → Necrolord, Venthyr
PvP → Necrolord
Subtlety
Mythic Plus → Venthyr
Raid → Venthyr
PvP → Necrolord, Venthyr
Shaman
Elemental
Mythic Plus → Night Fae, Necrolord
Raid → Night Fae, Necrolord
PvP → Necrolord, Night Fae
Enhancement
Mythic Plus → Night Fae
Raid → Night Fae, Venthyr
PvP → Venthyr, Night Fae
Restoration
Mythic Plus → Kyrian, Necrolord
Raid → Necrolord
PvP → Necrolord
Warlock
Affliction
Mythic Plus → Night Fae
Raid → Night Fae
PvP → Necrolords
Demonology
Mythic Plus → Night Fae
Raid → Night Fae
PvP → Necrolords
Destruction
Mythic Plus → Night Fae
Raid → Night Fae
PvP → Necrolords
Warrior
Arms
Mythic Plus → Kyrian, Night Fae
Raid → Night Fae, Kyrian
PvP → Night Fae, Kyrian
Fury
Mythic Plus → Night Fae, Kyrian
Raid → Venthyr, Night Fae
PvP → Night Fae, Kyrian
Protection
Mythic Plus → Kyrian, Night Fae
Raid → Kyrian, Night Fae
PvP → Night Fae, Kyrian