Torghast: Twisting Corridors Farm
Behold the "challenge mode" of Torghast! We guess you can already see where it's going, don't you? In this mode, you'll fight your way through the layers with increasing difficulty. Each layer has 18 floors. You can change your gear and talents on every 3rd floor only, as well as empowering your character with Anima Powers in exchange for the currency you're getting for killing monsters and for breaking Ashen Phylacteries. Oh, by the way, every 6th floor is a boss fight. Sound tough and complicated, isn't it? And it is like that! Twisting Corridors have 144 layers in total, require a geared character, and a lot of time to clear. But the rewards worth it. 
Here you can buy the Torghast: Twisting Corridors farm. Contact us to choose required amount of layers you need to complete.
60 lvl Shadowlands character

200+ overall ilvl

Unlocked The Maw

Unlocked Torghast

The selected Layer has to be unlocked or you have to select all Layers before it
A selected number of layers completed in Twisted Corridors



Death Seeker

Battle Pet for clearing the 2nd layer (if selected)



Helm of the Dominated

Toy for clearing the 4th layer (if selected)

Unique title Spirestalker for clearing the 6th layer (if selected)

Unique

Corridor Creeper

Mount for clearing the 8th layer (if selected) -

you can mount it in the Maw!
How it works?
Contact us in live chat, ask any questions and place an order
Selfplay: at the appointed time you will be invited to a fireteam
Piloted: Booster will establish a VPN of your location during the service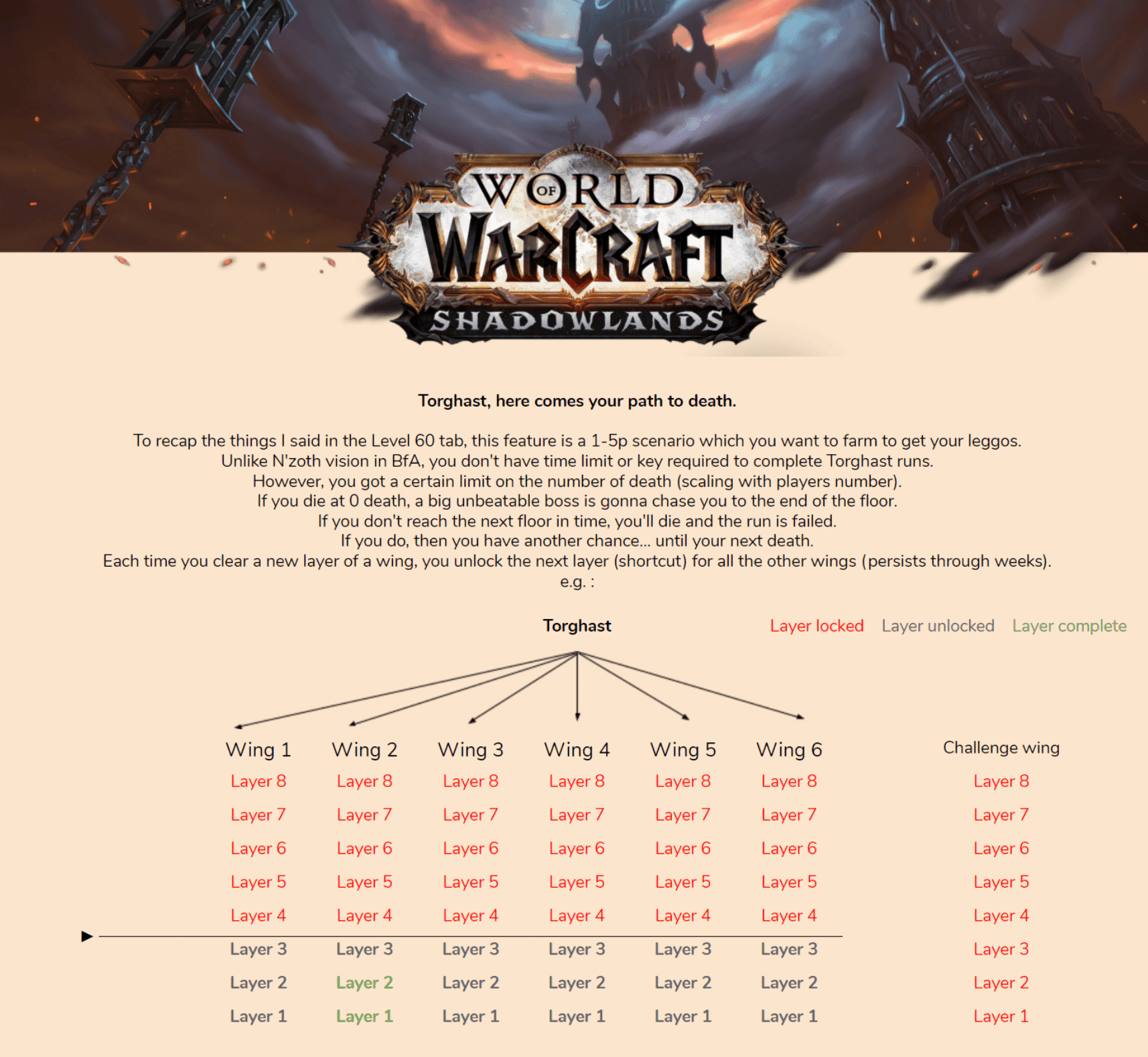 Why Overgear?
100% LOWEST PRICE
We're checking with the Market Prices every day to provide you the best offer
MONEY PROTECTION
Your payment goes to the booster only when you confirm the service completion and leave your feedback
MAXIMUM SPEED
Saving your time is our priority. We're going fast and always ready to start on short notice
24/7 SUPPORT
Our manager will answer all your questions and will be available at any moment
BOOSTER SCORING
All players pass an interview to confirm their skills and verify their passport ID
QUALITY CONTROL
No one will ever work on Overgear with cheats or bots. No exceptions!