Here you can buy any WoW Shadowlands Eternity's End service. Run SotFO on any difficulty, unlock Zereth Mortis, complete daily and weekly activities, farm Cypher of the First Ones currency, and even more related to the new 9.2 patch.
New gear, mounts and rewards
Clear service without any cheats
Online support available 24/7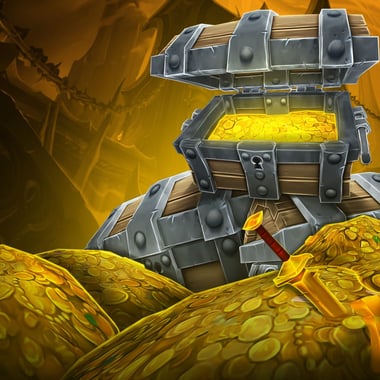 5,000,000+ gold on Each Realm in Stock 💰. 100% lowest price guaranteed. Delivery time <1 hour.
Need Help?🤝
Build your custom order
Steps for ordering
1. Registration
Register for free and get a discount on your first purchase
2. Details
Chat with the booster before paying and specify order details
3. Payment
Place an order and pay for it
4. Processing
Wait for the booster to finish your order
5. Confirmation
Confirm the order delivery. The booster gets paid only now
6. Review
Leave a review about the booster's job to help others make the right choice
Why Overgear
Lowest prices possible. No intermediaries!
Chat with boosters directly before you place an order
Experienced and friendly support ready to solve any problems
We approve only boosters who use all measures to keep your account safe
100% moneyback guarantee in case the order is not delivered
Our own arbitrage system to solve problematic situations
Eternity's End Carry Service
The new patch 9.2 is the last page in the history of Shadowlands. Players enter Zereth Mortis - a completely new location filled with previously unseen mobs, quests and other activities. However, the unique visual style and storyline are not the main features of the "Eternity's End" patch. 9.2 which offers players a large number of new gameplay mechanics. New raid "Sepulcher of the First Ones", is a place where the bravest heroes can obtain up to 285 ilvl gear.
All of the new content requires a lot of free time and effort from players to be unlocked and completed. This is why we offer various 9.2 boosts that will help you to make your character as strong as possible with top-end gear and finally defeat the Jailer himself.
On Overgear you can find various boosting services, related to the latest 9.2 patch:
Sepulchre of the First Ones boosting - new raid will be completed by a professional boosting team. Normal, heroic and mythic modes are available;

Shadowlands 9.2 Patch also starts a new season for Mythic+ and our boosters are ready to run any dungeon on the maximum difficulty in time, including reworked Tazavesh, the Vailed Market;

Character boost - we will complete the Zereth Mortis campaign, complete Cypher of the First Ones, farm Cosmic Flux and even unlock flying in a new location for you;

Reputation farming - 9.2 patch brings two new factions: Automa and Enlightened Brokers, both can offer a lot of very important bonuses and both require reputation to be farmed. Our professional boosters will help you with that.

Gearing boost - Eternity's End brings back class tier sets in form of Progenitor tier gear. It requires a huge amount of effort to be unlocked, but everything is possible with our help.
Our carry services are the best choice for players who don't want to waste their time and want to get the best possible results by completing every element of a new 9.2 content.