Druid Fel Werebear Form Boost
Buy Druid Fel Werebear Form from Overgear to get an impressive Legion appearance for your character! You don't even need to know how to play tank spec to get Fel Werebear Druid Form, our players do all this job for you.
If you didn't have time to obtain all available druid forms during Legion or even don't play WoW during this expansion, now you don't have many options left to change the look of your bear or cat. Fortunately, Mage Tower returning brings us at least one good novelty, the new form for druid guards.
With Druid Fel Werebear Form boost you can't skip all the long preparation process and endless wipes in Mage Tower encounters. Our players can complete this hard challenge by themselves, and all you have to do is to enjoy your new look.
Piloted method important note: you've got to consider and accept the risks of account sharing for Piloted method. We strongly recommend you choose Self-Play (Remote) for this service. Please, read the Execution Specifics below to learn more.
WHAT YOU WILL GET
Fell Werebear druid form;

T20 recolored transmog set

for your character.
ADDITIONAL OPTIONS
Express start

- your order will be prioritized and will

begin 15 minutes

after the purchase is done.
EXECUTION SPECIFICS
Mage Tower is one of the few activities under the intense scrutiny of Blizzard, so if you don't want your account to be banned, please read the options below:
Self-play (remote)

- the safest way to complete Mage Tower challenges without account sharing. Our boosters will use user-friendly remote control software, playing for your character directly on your PC and protecting you from any Blizzard-related consequences for your account. Our support will complete a quick connection to the booster, making the carry service as simple as possible. Remote Control is a guarantee of 100% results, and a unique mount kept on your account forever!

Piloted

- it means account sharing, so ordering Mage-Bound Spelltome service in this mode, you've got to understand and accept the risks of this option.
LVL 70+ character;

Item LVL 120+ gear.
Piloted
Select preferred options and place an order;

We will contact you via our live chat or by sending an email;

All the details will be discussed beforehand and the start time will be set according to your schedule;

We'll find you a booster who fits in your schedule the best;

Our online support will help you to establish a required connection via remote control software with the booster;

At the appointed time, our professional player will take your character and start the service;

We'll notify you about the order completion;

Enjoy the results! And don't forget to rate our services on

Trustpilot

.

If you still have some questions or want some unusual options — feel free to text us! Even at 3:00 AM :) We're 24/7 online!
FEATURES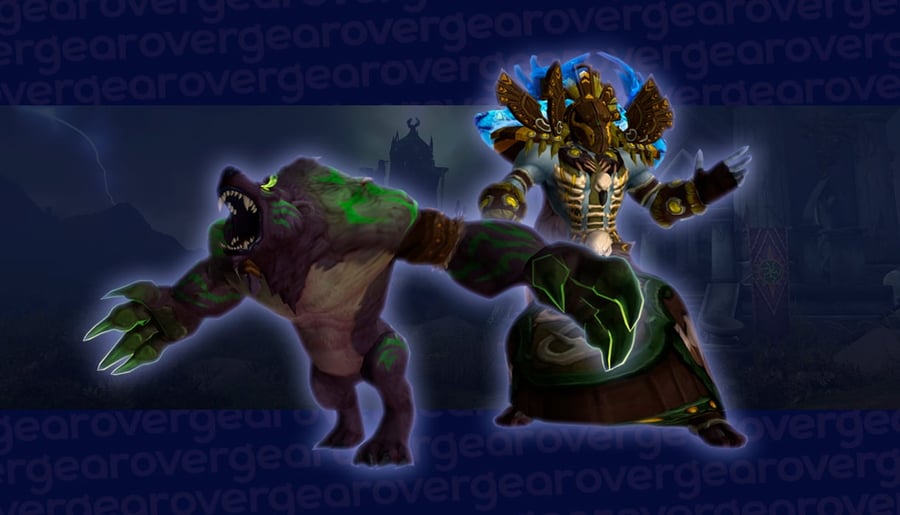 How does Druid Fel Werebear Form Boosting work?
Our boosters use Remote control software to play your character and significantly decrease the chance to draw the attention of the Blizzard. At the same time, they won't get access to your PC in general, only to the WoW window. If you have other questions, you can text us and get all information about Druid Fel Werebear Form Boosting services, prices, and delivery you need.