Dragonflight Season 2 is in full swing! Are you ready for new adventures in WoW patch 10.1.7, such as two Dawn of the Infinity megadungeon wings in Heroic mode and Dreamsurges World Event?
With our Dragonflight carry services, you can enjoy all novelties right now! Below you can find various offers, including Aberrus raid runs, Mythic+ dungeons completion, Dragonflight leveling, profession boost, Night Elf and Forsaken Heritage Armor farm, Man'ari Eredar appearance unlock, and a lot of other useful offers.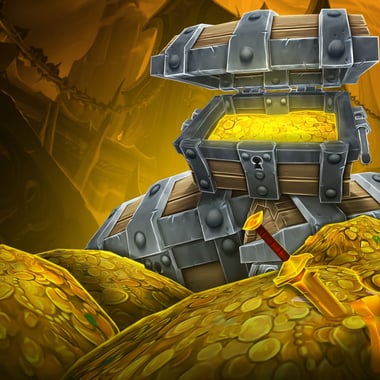 Buy WoW Gold, any amount of gold on Each Realm in Stock. Cheap WoW Gold with daily prices update. More than 100,000 positive reviews. Delivery time in most cases is less than 15 minutes, depending on Realm.
Need Help?🤝
Build your custom order
Dragonflight boost FAQ
In the new WoW expansion Dragonflight players finally come back to Azeroth and more mundane tasks and adventures, exploring Dragon Isles. Unlike the Shadowlands, where from the start players faced a lot of novelties, now we will spend our time on more familiar things and systems. But there is we have some exceptions like Dragon riding.
If you are interested in Dragonflight, you should know that the main WoW activities will be the same like raiding, Mythic+ dungeons, well-known PvP, RBG, and Arena fights. Also, casual players will get even more stuff to enjoy. And we can offer you a lot of these activities as a part of our DF carry:
Leveling for your character up to 70l

Dragonflight raids completion including the Vault of the Incarnates and Aberrus the Shadowed Crucible;

Mythic+ runs to get the best gear and unique experience;

PvP boosting depending on your goals;

Professions boost;

Renown leveling for new Dragonflight factions;

Dragon riding unlocking and leveling including obtaining all possible skins and improvements;

Mount or transmog farm.
Buy Dragonflight services to make your life much easier and spend your time in the game the way you want. And don't forget that if you can't find the offer you need, you can always text us via live chat.
What is Dragonflight about?
In Dragonflight, players should help the Dragon Aspects in their fight against the ancient proto-dragons Primal Incarnates. Players explore the Dragon Isles and the past of dragons, including the heritage of Neltharion.
What's new in WoW Dragonflight?
The main novelties are the Dragonriding system inspired by the How to train your Dragon film, new talent trees (more flexible and wide), professions revamp, and the new reputation-renown system.
Also, in Dragonflight Embers of Neltharion, to the game was added the new gear upgrading system for all possible items from open world activities, raids, Mythic+ dungeons, and PvP.
What do I need to prepare for Dragonflight 10.1.7?
For your convenience, you can equip your character with 400+ ilvl from Zaralek Cavern quests and Dreamsurges event.