Overwatch Battle Pass Boost
Buy Overwatch Battle Pass Service and get desired battle pass progression. Our player will progress across all chosen tiers and get for you cosmetic rewards by completing gameplay challenges and earning XP. Also you can get mythic skins for certain levels of the battle pass.
Get character skins, sprays, emotes, victory poses, profile icons, voice lines, and some additional reward types like weapon charms during Overwatch 2 battle pass boost!
Get free battle pass rewards after the Battle Pass boost Overwatch! You don't need to have an active battle pass!
WHAT YOU WILL GET
Chosen Battle Pass Levels;

Battle Pass rewards for the chosen range

;

Kiriko for 55 Level of the Battle Pass;

Overwatch Battle Pass Carry completed;
ADDITIONAL OPTIONS
Specific heroes

— we will play matches on the specific heroes. You need to text us the desired heroes before or after the payment.

Unlock Competitive

— we will unlock completitive matches for you.

Stream

— we will stream all the Overwatch Battle pass boost services for you.
Choose additional options and place an order;

We'll contact you in the live chat or via email;

Order completion will be started within 30 minutes or within the agreed time;

Our booster will take your character (using VPN) and will start Overwatch Battle Pass Boost;

We use only the safest methods. You can be sure, that your account won't be stolen or deleted. We will complete your order and notify you about the completion or you'll see it by yourself;

Enjoy your completed Overwatch Battle Pass leveling service! And don't forget to rate our services on Trustpilot.
Overwatch account;

Please choose the correct starting level or we can't do this service for you.
FEATURES
We use VPN for your protection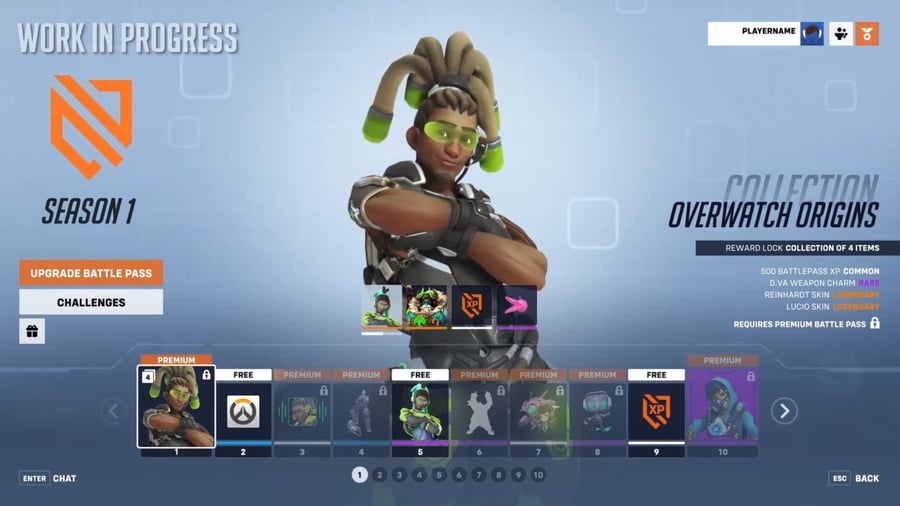 Overwatch Battle Pass Leveling FAQ
What is Battle Pass in Overwatch?
Overwatch 2 Battle Pass will feature both a free and premium track that players can earn rewards from. The free track is available to all players, but is expected to offer fewer and simpler cosmetic items. The premium track will require a purchase to opt into it, but will likely offer a higher number of rewards, as well as more unique and exotic cosmetics.
Will Overwatch 2 have a battle pass?
The short answer is yes. Each of Overwatch 2's seasons will bring a new Battle Pass to the game, providing players with a linear series of unlocks to earn as they play.
Is Overwatch 2 discontinued?
No, this game was released in 2022.
Is Overwatch 2 free for Overwatch players?
Overwatch 2 will be free-to-play and available for all players!