Reputation leveling is one of the first things you should do after you reach the 80 level or even early. This is an excellent opportunity to gear your character in suitable items before you start high-end content and PvP/PvE encounters. Also, you can buy from faction quartermaster valuable recipes, rare engineering schemes, or even mounts. You can read about all Wrath of the Lich King factions, leveling process, and reputation rewards in this article.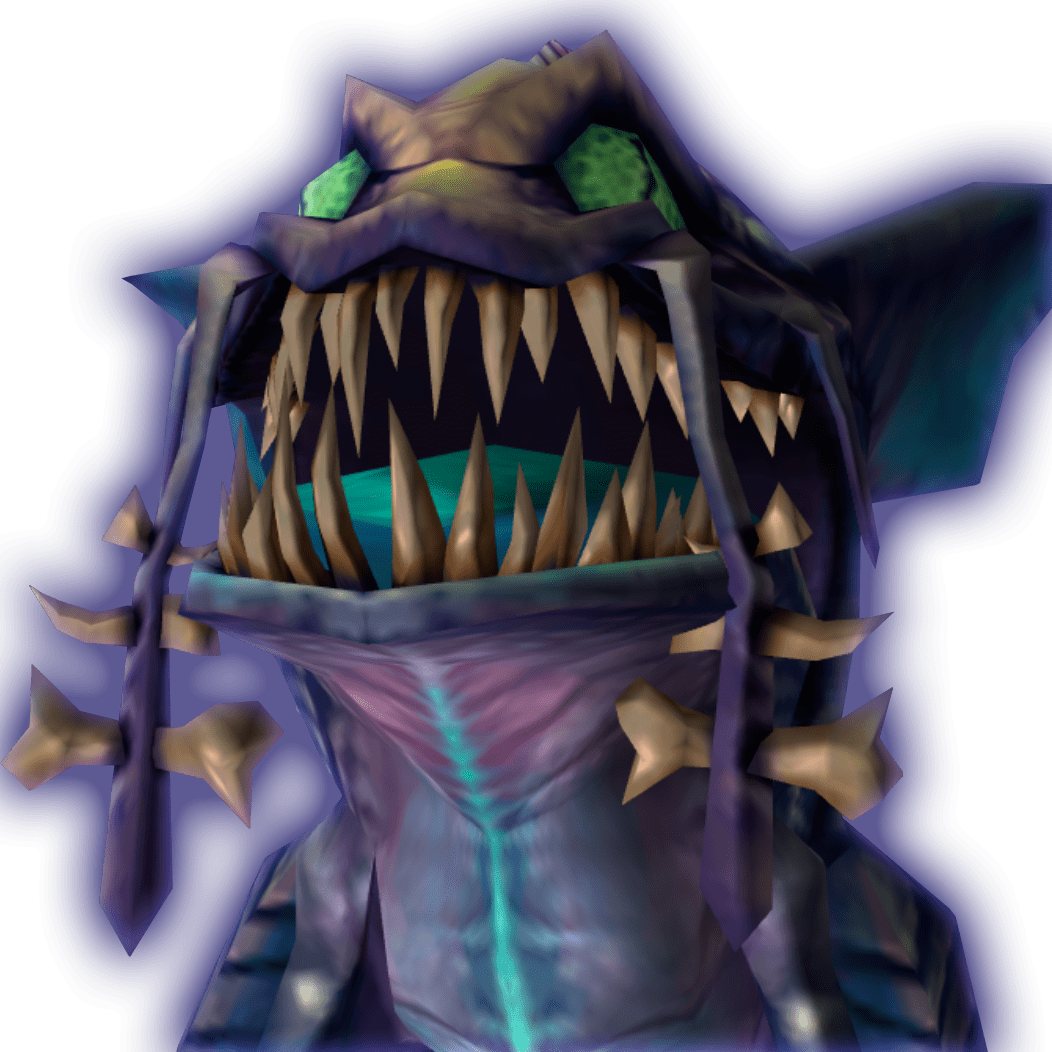 Alliance Vanguard
This faction consists of the best soldiers of the Alliance who arrived in Northrend to defeat Scourge. Obviously, only Alliance players can level their Reputation with Alliance Vanguard.
Leveling Reputation with Alliance Vanguard is pretty specific:
You can complete the quests of four subfactions (Valiance Expedition, Explorer's League, The Frostborn, Silver Covenant). It gives you half of the earned reputation points with subfaction to Alliance Vanguard too. So if you want to get Exalted with Alliance Vanguard, you should achieve the Exalted Reputation level with two subfactions;
Another option is dungeon runs without tabards in Normal Utgarde Pinnacle, The Culling of Stratholme, The Oculus, Halls of Lightning, or any Heroic WotLK Dungeon.
After all, you'll get an opportunity to buy various rewards including Schematic: Mekgineer's Chopper from Logistics Officer Brighton (Valgarde, Howling Fjord) or Logistics Officer Silverstone (Valiance Keep, Borean Tundra).
Horde Expedition
Horde Expedition looks like Alliance Vanguard in red colors. Horde-only faction consists of the bravest adventurers that fear no nothing, even Scourge, dragons, Viking-like humans, or evil trolls. Exalted level rewards players engineering mount too.
Your leveling process will be built the same way as Alliance Vanguard leveling:
Hand of Vengeance, The Taunka, The Sunreavers, Warsong Offensive subfactions quests;
Completion of four Normal dungeons and all Heroic dungeons without any tabard.
Horde Expedition Quartermasters you can find in Warsong Hold, Borean Tundra (Gara Skullcrush) and Vengeance Landing, Howling Fjord (Sebastian Crane).
Argent Crusade
This faction is made up of the Argent Dawn and the Knights of the Silver Hand members. Led by Tirion Fordring, these brave soldiers went to the Northrend to defeat Lich King and Cult of the Damned. You'll meet Argent Crusade quite often during all WotLK adventures.
As usual, you can level Reputation with Argent Crusade through quest completion, daily tasks and dungeon runs:
If you are interested in quests, you have five quest hubs in Northrend (Dawn's Reach, Dragonblight, Light's Breach, Zul'Drak, The Argent Stand, Zul'Drak, Argent Vanguard, Icecrown, Crusader's Pinnacle, Icecrown). But some of these quests are available only for one specific faction;
Troll Patrol Daily Quests in Zul'Drak and Slaves to Saronite in Icecrown on your faction skyship;
Daily dungeon quests with Argent Crusade Commendation Badges as a reward can be an option too;
And don't forget about classic Tabard of the Argent Crusade and dungeon runs (the same dungeons as for other factions).
To find the Argent Crusade Quartermaster Veteran Crusader Aliocha Segard you need to head to Argent Vanguard in Icecrown.
Kirin Tor
This faction consists of the most powerful Azeroth wizards, based in Dalaran and spending their lives on protection whole the world from various threats. Every new WotLK player can start Kirin Tor Reputation leveling from almost the first steps in Northrend.
But this process can be changed if you want it:
Kirin Tor Quartermaster Archmage Alvareaux can be found near the Violet Hold in Dalaran.
Knights of the Ebon Blade
Death Knights that reject Lich King and even more – led the resistance. You almost can't meet these guys during leveling but in the high-end content, you'll find real friends among Knights of the Ebon Blade.
There are some options to start reputation leveling:
Zul'Drak quests that started from Unliving Choker or Writhing Choker you can loot from Withered Troll NPCs;
Icecrown quests start on your faction ship, but before that, you should unlock the Crusader's Pinnacle point;
The Shadow Vault Daily Quests open in two stages and give you an opportunity to complete 3 quests in one day;
Death's Rise Daily Quests can help you too, but before that, you should complete the main quest line in the Icecrown (in the case of The Shadow Vault Daily Quests too);
Our old friend from Dalaran Archmage Timear can reward you Ebon Blade Commendation Badges for daily dungeon quest;
Also, you can buy Tabard of the Ebon Blade and walk through four Normal dungeons and all Heroic dungeons.
The Knights of the Ebon Blade Quartermaster Duchess Mynx will wait for you any time in The Shadow Vault, Icecrown.
The Wyrmrest Accord
The Wyrmrest Accord led by Alexstraza the Life-Binder is a four Dragonflights alliance that fights with Maligos and other enemies in Northrend with a headquarter in Wyrmrest Temple, Dragonblight.
Leveling Reputation with Wyrmrest Accord has some interesting options:
Questlines, but in most cases, you won't get enough points to achieve Exalted levels. Borean Tundra Quest Line starts from Basic Training quest in Coldarra. To unlock Dragonblight Quest Line you should complete the quests connected with your Faction that start from

Your Presence is Required at Stars' Rest

/

Your Presence is Required at Agmar's Hammer

. Additional one Borean Tundra Quest Line you can unlock by defeating

Icefist

during

Pest Control

/

Pest Control

and

Canyon Chase

/

Canyon Chase

quests completion, when you loot Emblazoned Battle Horn;
Daily Quests in Coldarra and Wyrmrest Temple;
Also, you can buy

Tabard of the Wyrmrest Accord

on the Friendly level, you can gain a reputation for defeating mobs and bosses in Normal Utgarde Pinnacle, The Culling of Stratholme, The Oculus, Halls of Lightning, and all WotLK Heroic dungeons. Maybe sometimes the process looks too boring, but Reins of the Red Drake should be worth it.
When you get the Reputation level you want, just visit Cielstrasza in Wyrmrest Temple on the top of the tower to buy everything you need.
The Kalu'ak
Finally, some native Northrend faction. The Kalu'ak is formed from tuskarr, anthropomorphic walruses, and this race is pretty good at fishing and whaling. Maybe you can't count on these fanger guys in the war with Scourge, but if you want to try to catch unbelievable sea animals the Kalu'ak certainly will help you.
How can you become a part of tuskarr faction? Some usual routines and one surprising option:
First, you have basic the Kalu'ak quest lines in Borean Tundra, Howling Fjord, and Dragonblight;
Second, you can complete Daily Quests in three main tuskarr villages: Kaskala (Borean Tundra), Moa'ki Harbor (Dragonblight), and Kamagua (Howling Fjord);
Third, a little surprise we told before is the event called Kalu'ak Fishing Derby. But this is the hardest way because the event has only one winner per week, who gains 2500 Reputation points, and all other participants can get only 150 points.
The Kalu'ak faction has two Quartermasters, Tanaika in Kamagua, Howling Fjord, and Sairuk in Moa'ki Harbor, Dragonblight.
The Sons of Hodir
You can find this brutal and truly nordic faction of frost giants in the Storm Peaks, at Dun Niffelem. Prepare yourself for most Scandinavia references. Also, it's interesting, that the Sons of Hodir are one of the few factions, leveling the reputation with which you start from Hated. Another interesting point is the unique mammoth mounts even with an opportunity to ride with two passengers.
In this case, the usual leveling specific has some changes:
First, you need to complete nearly 60 quests in Storm Peaks to get access to the Sons of Hodir Reputation leveling. For the Alliance, this is quests in Frosthold, Bouldercrag's Refuge, and Frosthold one more time, for the Hord is Grom'arsh Crash Site, Bouldercrag's Refuge, Grom'arsh/Camp Tunka'lo;
After this, Gretchen Fizzlespark in K3 should give you another storyline that starts from They Took Our Men! quest;
When you complete the previous quest line, you will get the Neutral Reputation. Now you should head to Dun Niffelem, where you can complete a few tasks to level your level up to Revered;
Also, you have an opportunity to do a repeatable quest Remember Everfrost! and get 350 points;
Finally, daily dungeon quests can reward you with Sons of Hodir Commendation Badges.
When you decide to visit Quartermaster, you should go to Dun Niffelem, The Storm Peaks, and search for Lillehoff.
---
Frenzyheart Tribe
Northrend natives based in Sholazar Basin that look like vorgens' distant relatives or kind of werewolves. Interesting, that you can find two factions in this location at once. But complete two Reputation leveling in one time you can't, so let's see the rewards you can get to make your choice easier.
But before we should tell you about leveling itself:
All starts from a shared quest line in Sholazar Basin during which the game will introduce you to Frenzyheart Tribe and their enemies the Oracles faction. This story will give you a chance to learn both sides of the conflict and choose one in the end. The key point of the whole ques line is A Hero's Burden, at the end of which you can get Frenzyheart Champion quest and Honored Reputation with Frenzyheart Tribe after completion;
After this, you will unlock eight daily quests with Frenzyheart Tribe.
Frenzyheart Tribe Quartermaster Tanak will wait for you in Frenzyheart Hill, Sholazar Basin.
The Oracles
This faction is the blood enemy of Frenzyheart Tribe as we say before. Unusual creatures can remind you of murlocs and it has sense because the Oracles are the "next evolution of murlocs". In addition to confrontation with Frenzyheart Tribe, these natives have devoted their lives to protect the titan technology.
If you read about Frenzyheart Tribe reputation leveling, there are no surprises for you:
It all starts from a shared quest line in Sholazar Basin. In the end, you can choose the Oracles side;
Eight daily quests are available too.
Quartermaster will provide you with a lot of items including Mysterious Egg that can award you with Reins of the Green Proto-Drake. You can find Geen in Rainspeaker Canopy, Sholazar Basin.
We hope, our article will help you to choose the factions you need. So go ahead, prepare yourself for the WotLK release, and don't forget to rate our guide!