Recently launched in Destiny 2 Season of the Lost delighted the Guardians with 30 new weapons, including earlier sunset ones with an updated pool of perks.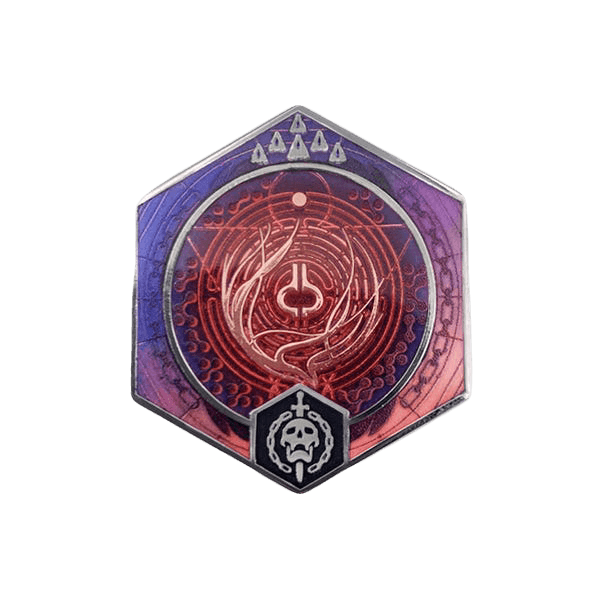 Overgear will tell you about all the new and reworked old weapons, the activities in which you can get them, the Stasis Legendary weapons to both the Energy and Power slots, and what has been buffed and nerfed.
Let's start with where you can get the new Destiny 2 Season of the Lost weapons:
Trials of Osiris
Iron Banner
Crucible
Gambit
Vanguard Strikes
Nightfall
Prophecy dungeon
Quests and Season pass
Season of the Lost Engrams
Random world drops
Season of the Lost Trials Of Osiris Weapons
After a break of several weeks, Trials of Osiris finally came back and attracted more players than any other D2 activity ever, which was obviously Bungie's goal.
Trials of Osiris offers two types of weapons: standard and Adept. Adept versions have slots for additional mods that can only be applied to Adept weapons. Adept weapons also have a different default design that's flashier than the standard-issue version.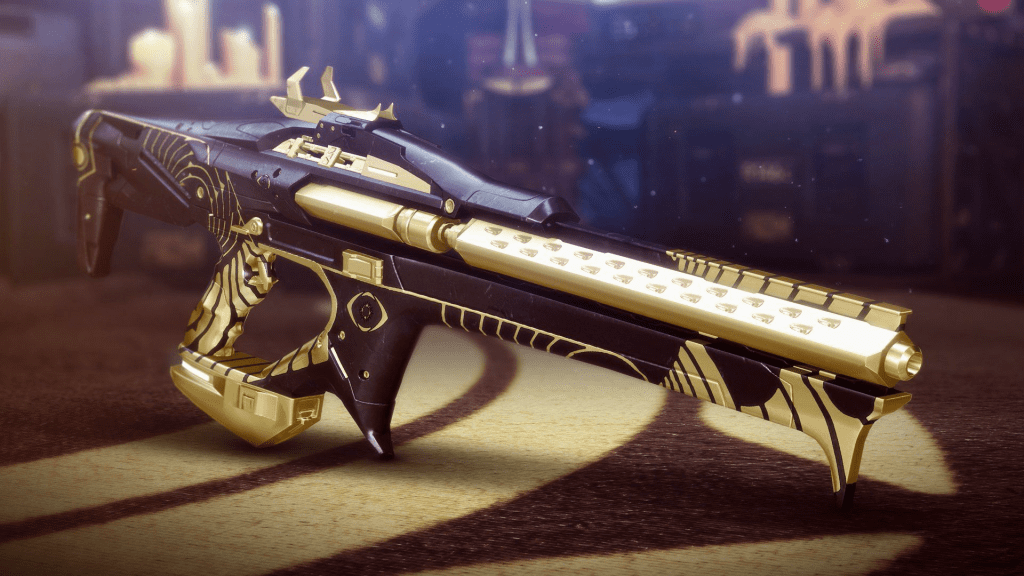 Reed's Regret (Adept) – Stasis Linear Fusion Rifle
You can read more about the changes in Trials of Osiris in our article "Destiny 2 Season of the Lost Trials of Osiris".
Season of the Lost Iron Banner Weapons
This season, in addition to the basic ones, two special weapons can be obtained randomly during Iron Banner for a limited six-week period.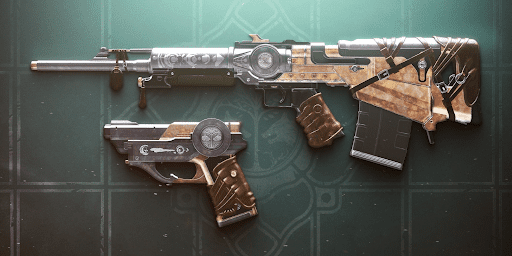 Season of the Lost Gambit, Crucible, & Vanguard Strike Weapons
As always, Gambit, Crucible and Vanguard Strike will wow us with new weapons. Complete Gambit to earn Servant Leader, Crucible matches to earn Sorrow's Verse, and Vanguard Strikes to earn Punching Out. In Season of the Lost, both Sorrow's Verse and Punching out have anti-Champion mods available in the Wayfinder's Compass Artifact, but all Scout Rifles have received a damage increase in PvE content. We'll tell you more about that later, when we'll deal with the buffs and nerfs.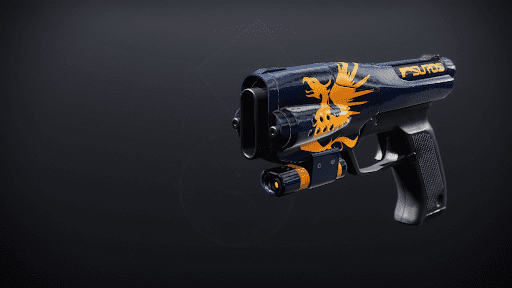 Servant Leader

– Kinetic Scout Rifle, Rapid-Fire Frame 260 RPM

Sorrow's Verse

– Arc Energy Auto Rifle, Adaptive Frame 600 RPM

Punching Out

– Solar Energy Sidearm, SUROS Rapid-Fire 450 RPM
Season of the Lost Nightfall Weapons
Like Trials of Osiris, Nightfall has undergone a few changes. Previously players could only get one weapon per week, but now you can earn two weapons each week, not including the Adept version. By completing Nightfall, Guardians can get the famous The Comedian Shotgun and The Hothead Rocket Launcher from Destiny 1 and their Adept versions.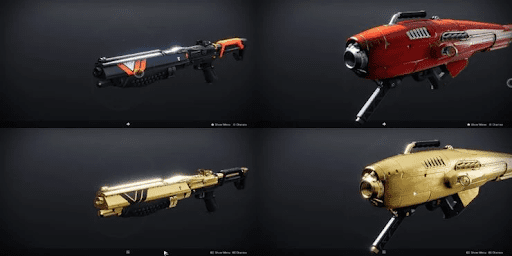 The Comedian

– Void Energy Shotgun, Aggressive Frame 55 RPM

The Comedian (Adept)

– Void Energy Shotgun, Aggressive Frame 55 RPM

The Hothead

– Arc Rocket Launcher, Adaptive Frame 20 RPM

The Hothead (Adept)

– Arc Rocket Launcher, Adaptive Frame 20 RPM
Season of the Lost Prophecy Dungeon Weapons
Prophecy is one of Destiny 2's three available dungeons, which many consider the most challenging. It is in the Prophecy Dungeon that you can obtain weapons from the apparently forgotten Trials of the Nine, which have received an upgraded pool of perks. Some weapons are only available for completing certain activity stages. For example, after killing the first boss Phalanx Echo, you can get The Judgment Kinetic Hand Cannon.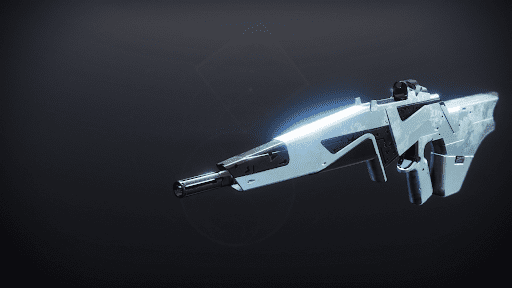 Season of the Lost Astral Alignment/Season Pass Legendaries, Exotics, & Ritual Weapon
Astral Alignment is a new six-player matchmade activity in which you can get six new weapons. Also you can get Chrysura Melo and Fractethyst at levels 30 and 45 in the free-to-play version of the Season pass. Alternatively, all six weapons can be obtained by using Umbral Engrams or by passing some stages of the Wayfinder's Voyage and leveling the Wayfinder Compass Rank.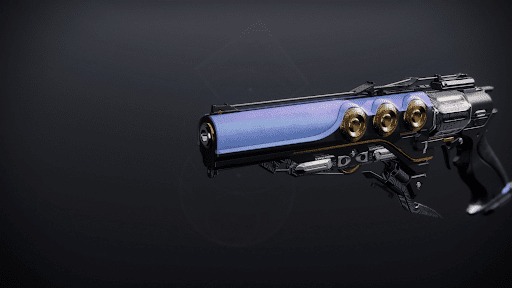 Chrysura Melo

– Solar Energy Auto Rifle, High-Impact Frame 360 RPM

Vulpecula

– Stasis Hand Cannon, Precision Frame 180 RPM

Wolftone Draw

– Arc Energy Bow, Precision Frame 684 Draw Time

Fractethyst

– Stasis Shotgun, 65 RPM Precision Frame (non-slug)

Iota Draconis

– Solar Energy Fusion Rifle, High-Impact Frame 1000 Charge Time

Canis Major

– Solar Heavy Grenade Launcher, Rapid-Fire Frame 150 RPM
The following three weapons are particularly deserving of attention. Ritual The Ascendancy Rocket Launcher and Exotics Lorentz Driver's Catalyst Ager's Scepter Stasis Exotic Trace Rifle.
The Ascendancy Rocket Launcher is available as a reward through Gambit, Crucible, and Vanguard Strikes at rank 16. Ascendancy is already Masterworked and it comes with the Explosive Light perk. This perk increases the blast radius of rockets for every Orb of Power picked up, with a six-orb limit.
Lorentz Driver is this season's season pass Exotic. All of Destiny 2's Fusion Rifles have access to an anti-Champion mod in Season of the Lost, giving more power to this Exotic weapon.
To obtain the Ager`s Scepter rifle you have to complete A Hollow Coronation, which involves finding Atlas Skews and playing rounds of the Astral Alignment. To unlock the Ager's Scepter catalyst, you also need to complete Astral Alignment activities with a pretty low chance of drop.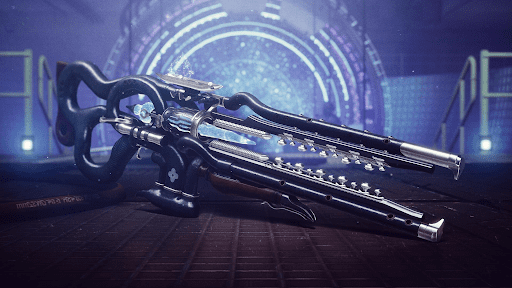 Ascendancy

– Seasonal Ritual Weapon, Solar Rocket Launcher, Precision Frame 15 RPM

Lorentz Driver

– Void Energy Linear Fusion Rifle, Precision Frame 533 Charge Time

Ager's Scepter

– Stasis Exotic Trace Rifle
Season of the Lost Random World Drop Weapons
Remastered versions of the weapons below with updated perks from Destiny 2 Year 1 can be obtained in the random world for any activity or event with a loot pool.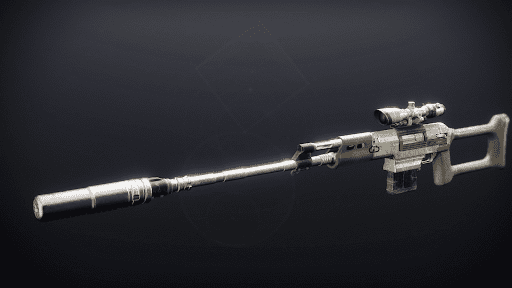 Scathelocke

– Kinetic Auto Rifle, Adaptive Frame 600 RPM

Contingency Plan

– Arc Energy Scout Rifle, VEIST Rapid-Fire 260 RPM

Legal Action II

– Kinetic Pulse Rifle, High-Impact Frame 340 RPM

Annual Skate

– Solar Energy Hand Cannon, Adaptive Frame 140 RPM

Spoiler Alert

– Kinetic Sidearm, Lightweight Frame 360 RPM

Shepard's Watch

– Kinetic Sniper Rifle, Adaptive Frame 90 RPM
Season of the Lost Exotic buffs and nerfs
Due to the high popularity over the past many seasons, Bungie decided to lower the stats of some exotic weapons in Destiny 2 by a couple of points. Others received minor changes to enable them to work correctly with the new weapon modifications:
Anarchy:

Total ammo and reserves reduced from 26 to 16, and a 30% reduction in boss damage.

Xenophage:

Got a slightly smaller version of the machine gun damage buff in PvE and reduced the rate of fire to 90 rpm from 120 rpm.

Fighting Lion:

In addition to changes related to the Breech Grenade Launcher and Infinite Primary Ammo, Fighting Lion has its base reload reduced to zero, but it can be sped up by dealing damage to multiple enemies with one grenade.

Vex Mythoclast:

The exotic Vault of Glass ability got a huge buff in Season of the Lost. It now does more damage in PvE and has greater range, stability and rate of fire. The alternate fire mode of the Linear Fusion Rifle now charges much faster, and Overcharge perk stacks are only lost when the weapon is stowed in alternate mode. Finally, Catalyst now gives stability and more damage after a kill rather than stability from Overcharge stacks.

Merciless:

Penalty to damage for increasing Merciless' charge rate has been reduced by 40%.

Jötunn:

Slightly reduced damage per shot, but charge rate became higher.

Bastion:

Damage reduced by 15% and cone angle increased by 10%, but increased PvE damage actually by 10%.

Sweet Business:

Since Season of the Lost no longer has primary ammo bricks, Sweet Business now refills its magazine when you pick up special or heavy ammo.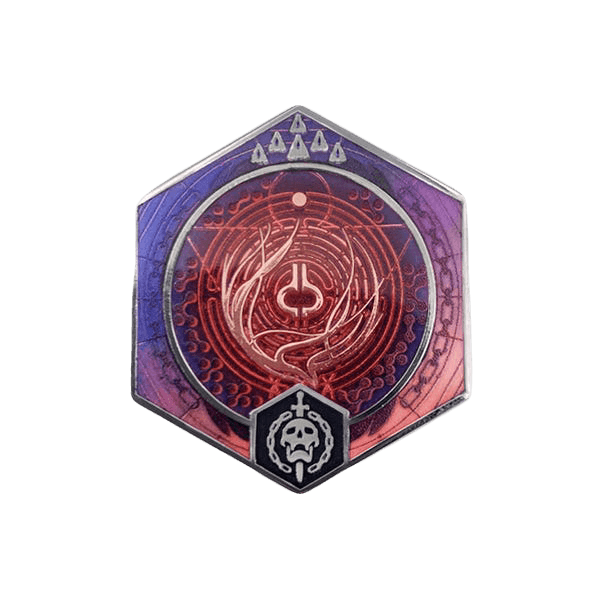 As always, Overgear is happy to help you complete activities of any difficulty and obtain desired weapons.