The Destiny 2 development team has confirmed that the annual Guardian Games event will return in Lightfall! Here we'll tell you about the start time, how to play the Games 2023, the rewards, and everything we know at this point.

What are the Guardian Games?
This is an annual competitive event in which Warlocks, Titans and Hunters battle against each other to find out which class is the best.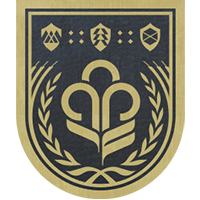 The rivalry between the Guardian classes in Destiny 2 will traditionally have an Olympic-like atmosphere. While there will be only one winner, everyone will have a chance to win rewards. Two new weapons, cosmetics, Exotic emotes and more await us.
Destiny 2 When did the Guardian Games start?
The Guardian Games will begin next week, on May 2, 2023. The friendly competition between classes will run for three weeks until the end of Season 20 on May 23.
Guardian Games 2023 rewards
First, Bungie have made an unexpected gift for those who missed last year's Guardian Games – you again have a chance to get the Title Void SMG, this time with new perks, including the much appreciated Repulsor Brace.
And of course they don't leave us without a new weapon exclusive to this year's Games – Taraxippos, the first legendary Strand Scout Rifle in a lightweight frame with 200 RPM for the Kinetic Slot. You can get the desired version of Taraxippos, as they promise an awesome combination of perks. Rumor has it that we'll get Kill Clip and Outlaw at the very least.
Secondly, like every year, we won't go without new armor, which, similarly to the previous years, will probably be available in the Eververs store, as well as class items, which Eva Levante will give when you pick up the quest for the Guardian Games at the very beginning.
If you want to brag about your high scores while you're in the Tower, your class item will show your score by changing color. And it will also glow in a unique way if your weekly score is higher than others.
You'll also be able to unlock additional rewards, such as a limited-edition Sparrow vehicle, Ghost Shell, and a new Exotic Emotes.
Destiny 2 How to play Guardian Games?
To take part in the Games go to the event's main host, Eva Levante, in the Tower and get the Guardian Games quest and a class item.
The Podium of Honor and the daily crest are also in the Tower, as in previous years.
The challenge for each class is to collect the highest number of medallions and drop them onto the Podium so that your class can be the winner of the day, then the week, and finally – the entire event. There are many ways to earn medallions.
How to get medallions?
Bronze

or

silver

medallions (low tier) you can earn in Gambit and Quickplay Crucible matches, in all Vanguard playlists, and in most Neptune and Defiant Battlegrounds events.
You also need to play Nightfalls, raids, dungeons, Competitive Crucible, Trials of Osiris, or Legend Defiant Battlegrounds to get

gold

and

platinum

(high level) medallions.

Contender Cards

, acquired for

1,000 Glimmer

, also grants gold medallions. Keep in mind that you can carry only two Contender Cards at a time: one for Strikes and Gambit, and one for Crucible.

Platinum Cards

give platinum medallions, which cost

1,500 Glimmer

for the item. Like the Contender Cards, you can also carry two of them at the same time: one for Strikes and Gambit and one for Crucible.
When you turn in medallions and complete quests in the event playlists, there's a chance to earn two Guardian Games weapons ( more about them a little further on).
Event Card
The Event Card is available for free to all players, and you'll use it to earn additional rewards for Guardian Games, such as two new Exotic Emotions and a brand new title, Champ. It can be gilded by completing a few extra Triumphs.
You can upgrade your Event Card for 1,000 silver at any time until May 23, which will unlock new rewards, and much more rewards will provide tickets, even if you haven't upgraded your Card.
And don't forget that if you've earned titles for the last few seasonal events (Solstice, Festival of the Lost and Dawning, etc.) and earned the Champ title, you'll also get the Reveler title for the first time.
Destiny 2 Guardian Games 2023 Playlists
By gaining high scores in both playlist modes, you'll progress through the Guardian Games 2023 questline by lighting new torches in the Tower. Each torch you light gives you a reward. And the higher the level of the torch, the better will be the reward for lighting it. That's why you need to light them every week.
Strike Scoring
Strike point scoring was introduced in last year's Guardian Games and works as follows:
Earning high scores unlocks potent buffs ( those work only in Guardian Games playlists) for your weapons and abilities, which give you more Strike Medals, points, and also even stronger buffs.
Playlists
Like last year, there will be two split Strike Playlists: the Guardian Games Ops Playlist and the Guardian Games Ops Competitive Playlist, which are available in regular matchmaking mode and in class-specific matchmaking mode, which allows you to earn extra rewards. The Competitive Playlist can be played with a pre-created team.
Another difference between the Playlists is that strike scoring will be active in both lists, but the Ops Playlist features all currently available strikes, while the Competitive Playlist features weekly strikes like Nightfall, with modifiers and a Hero difficulty scale.
SUPREMACY CLASS MATCHMAKING GAME MODE
A special game mode for 6vs6 players in Crucible, Supremacy, will be available during this year's Guardian Games with class matchmaking options.
When you run this version of Supremacy, you will be able to team up with only members of your class. To win a match, collect class-branded crests that are dropped from fallen Guardians, no matter your class or your opponents.
You can gain rewards for the Supremacy quest, in which, like in Guardian Games Ops, you need to light four more torches in the Tower.
How to Join the Guardian Games Cup 2023
The Guardian Games Cup is back and this year all registered teams can participate. There are two categories to participate – Technical and Charitable, in teams of 1 to 6 players.
Taking part in the Cup will help raise money for charity. The Bungie Foundation partners with Direct Relief and the International Rescue Committee. Donations of $25 and up will be rewarded with a Quantum Relay emblem.
Destiny 2 Guardian Games Cup Rewards
| | | |
| --- | --- | --- |
| | Technical category | Charitable category |
| 1st place | Custom art of your fireteam by PherianArt | Custom art of your fireteam by Gammatrap |
| 2nd place | Guardian Games Pendant ($200 MSRP) | Guardian Games Pendant ($200 MSRP) |
| 3rd place | Apricot Dawn emblem | Apricot Dawn emblem |
| 4th place | Bungie Store discount codes | Bungie Store discount codes |
Note that the rewards are cumulative, so the top team in each category will also earn all the prizes from the lower categories and so on.
So, that all we know for now about upcoming Guardian Games, which starts May 2 and runs until May 23. And you know how to earn good weapons, amazing armor and chance to show why your class is the best.