Welcome to another Overgear WotLK Classic Guide. Today we are talking about the Argent Tournament, where players can prove their loyalty, bravery, and strength to get titles, achievements, mounts, and companions as a reward. With that being said, let's just jump in to find out some more details.
Note that the Trial of the Crusader Raid and The Trial of the Champion Dungeon will not be available right away. Originally it took two phases for The Argent Tournament to be fully released. Nevertheless, here in this guide, we will fully cover both phases of the event.
Where is the Argent Tournament?
The Argent Tournament can be found at the Argent Tournament Grounds in northeastern Icecrown.
Talk to Jean Pierre Poulain, next to the flight master in Dalaran, if you have not been there yet. He gives you a free ride to the Tournament Grounds.
Argent Tournament factions
The Tournament includes Neutral, Horde and Alliance factions. Completing quests gives a reputation and unlocks various rewards. Keep in mind that the Argent Tournament rank of Champion opens the city vendors, but an Exalted reputation with the city is required to buy the rewards.
Argent Tournament Currency
The Vendors of the Argent Tournament accept gold for their goods, but some particular items can only be purchased with the Argent Tournament currency, like the Champion's Seal.
There is also Champion's Writ, which is required for reputation tokens with various cities.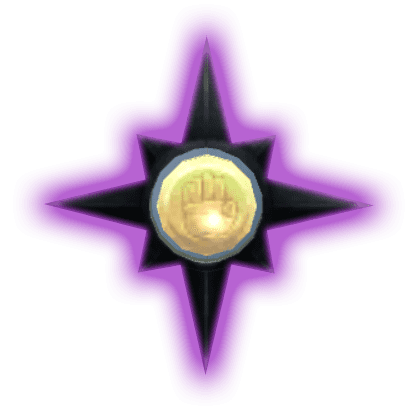 Argent Tournament Quests
The main quest line and a bunch of daily quests open as reputation rise with various factions. After completing the starting line, a character gets access to the Aspirant quests. After earning 15 Aspirant's Seal the Valiant quests for your race open up. Earning 25 Valiant's Seal will open up Champion and Valiant quests and the ability to receive Champion's Seal rewards. Completing Champion status for each faction city earns the status of Crusader and a new set of daily quests to earn Champion's Seal.
Argent Tournament Jousting
Jousting is a part of the Argent Tournament. This game requires a player to have a lance and a special mount. Fighting rivals is available via using the vehicle interface.
Always keep 3 stacks of defense before challenging your opponent. Use Shield-Breaker to drop their stacks. Use Defend to maintain your own stacks. When they have 1 or fewer stacks, use Charge to close and Thrust to finish them off.
Argent Tournament Vendors
Each city vendor becomes available once you achieve Champion status with that city. City vendors all sell the Argent Hippogryph flying mount and two faction mounts, a companion pet, a tabard, a banner, reputation tokens, and a selection of weapons and armor. City vendors are located in their faction pavilions. Mounts, tokens, and armor cannot be traded, unlike companions that can be sold in the Auction House.
All City Quartermasters
Stormwind Unique Items
Orgrimmar Unique Items
Ironforge Unique Items
Darkspear Trolls Unique Items
Gnomeregan Unique Items
Thunder Bluff Unique Items
Exodar Unique Items
Undercity Unique Items
Darnassus Unique Items
Silvermoon City Unique Items
All Alliance City Quartermasters
All Alliance city quartermasters carry the same weapon and armor inventory.
Weapons
Each weapon can be purchased for 25.
Armor
Each armor piece can be purchased for 10.
All Horde City Quartermasters
All Horde city quartermasters carry the same weapon and armor inventory.
Weapons
Each weapon can be purchased for 25.
Armor
Each armor piece can be purchased for 10.
The Silver Covenant and The Sunreavers
Achieving Exalted reputation with The Silver Covenant or The Sunreavers allows you to spend Champion's Seal with their vendors. These vendors are located in the faction pavilions.
The Silver Covenant
The Sunreavers
Argent Crusade
Once you have reached Crusader status, the Argent Crusade vendor becomes available.
What event could possibly be without commemorative shirts? The t-shirt vendor is located just east of the flight point. A shirt is available for each city, but you can only buy the ones for your faction.
---
---
Thank you for reading our Overgear guide to Argent Tournament. We hope it was helpful and that we managed to answer your questions. Stay tuned for future updates, and don't forget to rate this guide, as your feedback is really appreciated and is very important for our team