Of course, no one even thought that defeating great evil in Endwalker was the last challenge for FFXIV players. There are so many stories that can be told, and one of them starts in Patch 6.2 called Buried Memory. And with theirs the new dungeons, raids, quests, trials, e.t.c. As we know, FFXIV 6.2 release date is August 23, so it's time to see all novelties Square-Enix prepares for us in this content update.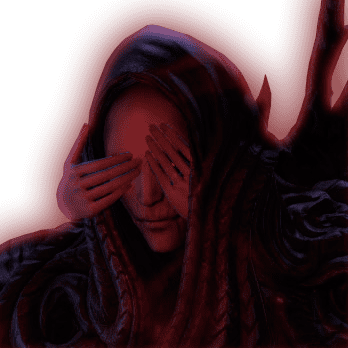 Buried Memory storyline and new quests
As always, Main Scenario Quest will continue in the new patch, and this time players can help the great wyrm Vrtra find his sister Azdaja in the world engulfed in Darkness. Everybody loves dragons, so this journey will certainly be full of pleasure.
Side Quests in Patch 6.2 will continue Tataru's Grand Endeavor story from previous content. But if you want to walk through this storyline as fast as possible, don't waste time right now and try to complete The Shadow of Mhach quests to get access to the latest Tataru's tasks.
If you love the FFXIV Hildibrand Quest Guide, you'll be glad to hear that this story will get an extension too, but in Patch 6.25. During this adventure, players will get an opportunity to unlock new Relic Weapons.
Also, Patch 6.25 will debut with new Tribal Quests with mecha-beings called Omicron, which you will find on Ultima Thule. These activities should give a lot of fun for all Gatherers and will tell us a story about the Nekropolis renovation.
New Raid and Dungeon
In FFXIV Patch 6.2 we continue to explore an infernal place called Pandaemonium, in particular, its inner circles in wing Abyss, where new four encounters will be waiting for 8-players groups. As usual, will be available Normal and Savage difficulties, but Savage mode will be released a week later on August, 30.
As a reward for completion of Pandaemonium: Abyss players can get new gear, unbelievable stylish black sets with golden details and a specific glow depending on the job. Like it was in the previous wing Asphodelos, you can get Savage Pandaemonium gear collecting specific tokens to exchange them for items you need. But the prices decreased:
| | |
| --- | --- |
| Item Type | Number of Tokens |
| Head | Unsung Helm of Abyssos x2 |
| Body | Unsung Armor of Abyssos x4 |
| Hands | Unsung Gauntlet of Abyssos x2 |
| Legs | Unsung Chausses of Abyssos x4 |
| Feet | Unsung Greaves of Abyssos x2 |
| Accessories | Unsung Ring of Abyssos |
But many things are still the same. So weapons you can get only from Savage mode of Pandaemonium: Abyss looting Unsung Blade of Abyssos once per week. If you don't want to try to complete this raid buy yourself, you always can order Pandaemonium Savage boost from our players.
Also, PvE fans get an opportunity to try themselves in the new dungeon Fell Court of Troia, a fearful shadow castle in the middle of the void.
You'll get access to this place after A Satrap's Duty Main Scenario Quest completion.
How to Unlock Pandaemonium Abyssos
First of all, you should complete the full Endwalker storyline and defeat all bosses of Pandaemonium Asphodelos. Also, in the raid, you should walk through another storyline that ends with Who Wards the Warders quest. After all, you need to head to Claudien in Labyrinthos (X: 8.6; Y: 27.5) and ask him for another quest An Unwelcome Visitor.
Variant and Criterion Dungeons
If you are the biggest fan of PvE in any manifestation, you would love the novelties of XXIV Buried Memory Patch. Together with the new raid and dungeon to the game added new exciting challenge modes.
Let's start with Variant Dungeons to learn the main points:
It's a challenge for 1-4 players of 90 level without role restriction;
The difficulty of the dungeon change depending on the number of players;
You can change your job during dungeon completion and use the help of NPCs.
Criterion Dungeons looks like a way more hard task:
Challenge for 4 players, tank, healer, and two DPS;
There are two difficulties, Normal and Savage;
In Normal, the group has a limited number of revives, also you can't use resurrection skills;
In Savage mode, you have limited time for dungeon completion, after that mobs will get buff. Also, you can't revive, so if you wipe, you will have to start again with all mobs respawned.
At the start of Patch 6.2, only one Variant and Criterion dungeon is available, The Sil'dihn Subterrane. But in all possible mods.
New trial
Do you want to meet the eikon Sephirot, the first pillar of the Warring Triad another time? Well, you'll be glad to walk through this encounter in Unreal mode. But for this glorious purpose, you should sacrifice Ultima's Bane (Unreal) trial, which won't be available from the start of Patch.
To get access to revamped Containment Bay S1T7 (Unreal) you should complete the older version of the encounter first. Also, you need to complete Fantastic Mr. Faux quest from Painfully Ishgardian Man in Idyllshire (X: 7.0; Y: 5.9).
Island Sanctuary
In Patch 6.2 FFXIV players got a cozy sandbox mode called Island Sanctuary. As you can understand from the name, you'll find a cute island, where you can live your best life the way you want, in the middle of pristine nature and surrounded by animals and your minions. No epic questlines, dangerous enemies, and the big deals, only the pleasant routine.
So, in your Island Sanctuary you can:
If you like Gathering, you can collect specific resources in this mode and use them for Crafting. It's interesting, that it's not necessary to have Disciples of the Hand or Land for that;
If you have some design streak, you'll be glad to plunge headlong into Construction to build cozy cabins, workshops, and granaries;
Also, you can plant crops and care for them, or domesticate animals for your pasture;
So you do not become bored, you can release your minions on this island and spend your time together;
In general, you can regularly perfect your Hideaway, and even expand your base when your Island Sanctuary level will grow up.
Also, players can share access to their personal Island Sanctuaries with friends, but at the same time, you can receive no more than 16 guests.
Miscellaneous
And, finally, let's see some minor, but still pleasant changes, that Patch prepare for us:
Snowcloak, The Keeper of the Lake, Sohm AI, The Aery, and The Vault have been reworked and added to Duty Support;
Humans, Viera, and Hrothgar got some new hairstyles;
Some new emotions were added, including a long-waited opportunity to use emotions while you use fashion accessories;
For completing Sanctuary-specific tasks players can get new unusual cute round mounts;
Adventurer Plates finally came to us. So now everybody can create a kind of business card for their character.
---
We hope you will enjoy FFXIV 6.2 Buried Memory patch. And don't forget to rate our article, if this overview was helpful for you, and check our FFXIV offers if you want to get a boost for your character.