Like some other free-to-play MMORPG Lost Ark has a pretty wide pool of various currencies, so you can confuse about the purpose of each of them. Let's start our exploration with Gold – one of the most popular and important currencies in the game with a great influence on the player-driven economy.
Gold in Lost Ark
The first question you need to know is what is Gold used for in Lost Ark. If you're new to this game, you even can hear no about Gold and will see only Silver coins during trade with NPCs. After reaching the 30 level your character will get much more opportunities in-game, and starting from this moment you will start hunting for every Gold coin you can obtain. There are some ways to spend this currency:
Join the in-game marketplace, that helps players share various gear, consumables, and other useful items;
Upgrade your gear;
Trade your Gold coins for currencies like Blue crystals. Or Silver, but this is a really bad idea;
Level up your alts with the Gold through the Knowledge transfer system;
Buy various decorative items;
Donate to your guild.
Of course, for good progress in the high-level content players should farm gold over and over to upgrade characters' gear and be ready for tough encounters. Important is that Gold is shared on your whole account, so you don't need to farm gold for each character and can use the total bank for each of them. But every additional character means that you need an additional amount of gold too.
Luckily, there are various options for how to get Gold in Lost Ark. You can earn some currency in one-time activities and then start daily and weekly tasks to up your balance. In this guide, we explore every reliable way. But don't forget, that you can buy Lost Ark Gold on Overgear any time you need it.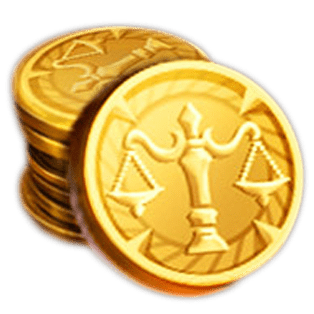 Gold farm in One-time activities
In the case of completion of one-time activities, players can get much more gold than through daily or weekly tasks. But they require much more time for completion, so you need to prepare yourself for every challenge. In Lost Ark making Gold may be possible in followed one-time activities:
Quests. Some of them will help you to make some Gold. But not every, of course, so you can check your Journal before the start of adventures to avoid time-wasting;
NPCs Rapport. If you're really friendly Lost Ark neighbor, you can try to increase your Rapport with various NPCs and get some gold after you reach new friendship levels. Rapport menu will help you to learn what NPCs you need in the first order. Just check their profiles to figure out;
Masterpieces collecting. In Lost Ark masterpieces is works of art that you can collect to get some unusual rewards. You can find them in Adventurer's Tome, Sea Bounties, Island Token collections, etc. Be sure, it won't be easy, but after collecting all 49 masterpieces you can up your balance by 29 000 Gold (20 Masterpieces – 3 000 Gold, 30 Masterpieces – 5 000 Gold, 34 Masterpieces – 8 000 Gold, 38 Masterpieces – 13 000 Gold).
Important note about NPCs Rapport – you should prefer to spend your time in the most actual zones like Punika, NPCs in which can give your much more money. For example, Mia from Punika will give you 14 000 Gold when you reach the "amicable" friendship level with her.
Gold farm in Daily and Weekly Activities
One-time activities are a good starting point to raise your Gold vault. But Daily and weekly tasks look even better because they seem not to be running out. There are main options for you:
Abyssal Dungeons or Raids farm gives you a chance to loot up to several hundreds of Gold depending on the level, but only first time in the week. But you can increase earnings with the help of your alts – the more characters you have, the more Gold you can get;
Boss Rush completion gives you a lot of gems you can instantly sell on the market or in Auction House, which can take a little longer time;
Una's Tasks can interest players with Tokens of the week, which you can exchange for golden coins. Just try to complete every daily and weekly task to earn points and earn tokens you can trade with Lost Ark Gold Merchant. Also, during the task completion, you have some chance to get Thin Gold Bar (100 Gold), Thick Gold Bar (1 000 Gold), or Giant Gold Bar (10 000 Gold) if you're a pretty lucky person;
Adventure Island also regularly awards players with some amount of Gold. You don't need to walk through every island blindly. Procyon's Compass will help you to choose encounters with the best rewards;
Chaos Gates runs give you a chance to get a Legendary Secret Map at the end of the encounter through Loot Auction. If your bid was the highest, you could sell the Map on the market for pretty good money, or you can use the item and complete the Map by yourself to obtain, for example, Life Shard Pouch or Moon's Breath, which are also worth a lot of Gold.
If you really want to earn a lot of Gold, you shouldn't ignore each of these activities. So just create your personal checklist and follow it every day or week.
Auction House
Like in other MMORPG, Lost Ark Gold can be farmed through Auction House. Of course, you should understand well how the market works, follow the average costs, and sometimes even buy cheap items to sell them for higher money. There are most common lots that can help you raise your Gold balance:
Rare skins, mounts, or pets guarantee you high prices, but sometimes it can be a hard decision to sell really rare stuff that can be a part of your collection;
Adventurer's Tome collectibles also can be a good deal. Many players don't want to do various Adventurer's Tome challenges by themselves and instead try to buy some required items in Auction House;
Players use Enhancement Materials to increase item level. Of course, you sometimes need to do it too, but in some cases, you can prefer to earn some Gold instead of gearing yourself;
Ability Stones from Chaos Dungeons also can cost a pretty amount of Gold. Especially Engravings like Grudge or Cursed Doll;
Some Gems can cost thousand of Gold, don't forget to check your bag and Auction House prices;
Crafting items is an MMOs classical way of earning money. It can be tough but works everywhere and any time;
Also, some Merchants in Lost Ark sell limited items that are in wide demand in Auction House. All you deen to do is just find some of these items and hope you can still buy them.
Generally, you'll be surprised that even junky items for you can be demanded on the marketplace. This is a game with a pretty big audience, so you are not always able to understand the needs of the players.
We hope now you comprehend how to get Gold. In Lost Ark, you have pretty wide options, so choose the most convenient way of Gold farm for you and keep on getting reacher. Don't forget to rate our guide if it will be helpful for you.
And if you don't want to waste your time on farm, visit our marketplace to get any amount of Lost Ark Gold you need.