Scourge Items
Scourge Items offers unbelievable powerful options for characters, now you even make a 10+ link for your primal skill! Obviously, you will crush anything with such kind power! There are some other options:
Stranglegasp - allows you to get 4 Passive Notables with Oils!

Mageblood - massive resistances boost plus the ability to make at least 7-link with you six linked body armor;

Uul-Netol's Vow - what about permanent buffs from your utility flasks? Sounds overpowered!

The Squire - now you can have two 6 links gems with a one-handed weapon. Or, with some investments, you can abuse this mechanic.
YOU'LL GET
any of new Scourge League unique items.
REQUIREMENTS
character in Scourge League.
COMPLETION TIME
completion time is just 1 hour in case of stable servers.
HOW IT WORKS
place an order, choosing extra options you need;

we will contact you via our live chat or by sending an email;

all the details will be discussed beforehand and the start time will be set according to your schedule;

enjoy the result! And don't forget to rate our services on Overgear and Trustpilot.
If you still have some questions or want some unusual options — feel free to text us! Even at 3:00 AM :) We're 24/7 online!
FEATURES
Everything is farmed by hand
Your order will be completed, or we will give you your money back
24/7 Support service. Ask us any question!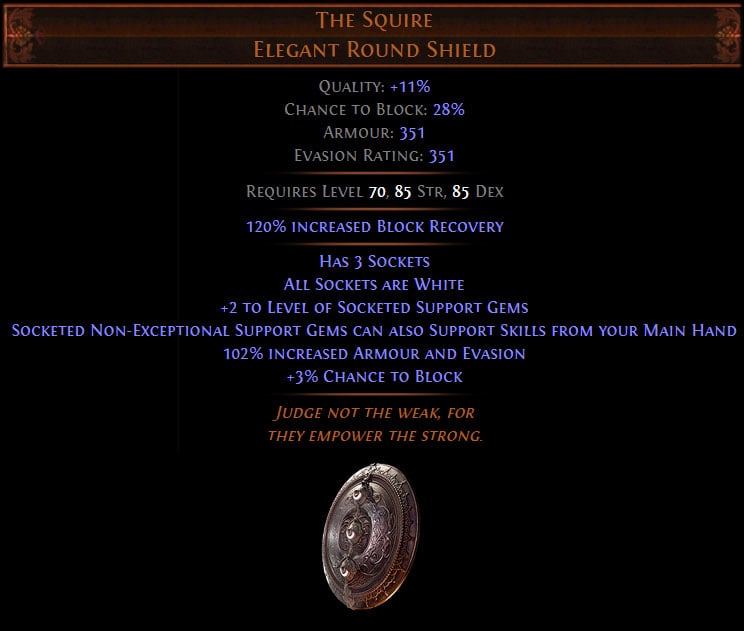 Path of Exile Scourge Items FAQ
Where to buy Scourge Items?
You are on Overgear and it's without a doubt the best place to buy boosting and power-leveling services, items, and everything else. We have multiple categories for any kind of service. In the Items section, you can find Leveling Items, Scourge Items, Headhunter, etc. We always have a lot of items for sale. Don't forget to check Hot Offers - the best place to get cheap currencies and items.
Can you get banned for buying scourge items?
There is no chance to get banned from buying Scourge Items on Overgear. We don't break the rules or policy, so it's absolutely safe to buy any currency or items you need. Just follow our instructions to get the cheapest Scourge Items in any league of Path of Exile.
How to buy multiple items?
There is not a problem at all buying multiple items at once in one order on Overgear. All you should do is mark a few checkboxes indicating items you need. Uul-Netol's Vow, Mageblood, Stranglegasp, etc. - we have all items of the Scourge League in PoE.