Trials of Osiris Flawless Completion
Going Flawless in Trials of Osiris is insanely difficult. You've got to have prepared teammates and be a very skilled player by yourself to even stand a chance of going for it. But it totally worth it! You'll get a lot of Trials-locked loot and will also get a special glow for your Trials armor that will show your enemies who they're not supposed to mess with.
Available options:
Selfplay - you play by yourself, boost from a first-person prospective! Just relax and have fun

Piloted - free some of your time, our booster will drive your character
Completion time: 
Start time:
You will get:
Flawless Trials of Osiris

completion

All additional gear and resources that will drop during the completion
How it works?
Contact us in live chat, ask any questions and place an order
Selfplay: at the appointed time you will be invited to a fireteam
Piloted: Booster will establish a VPN of your location during the usage of your account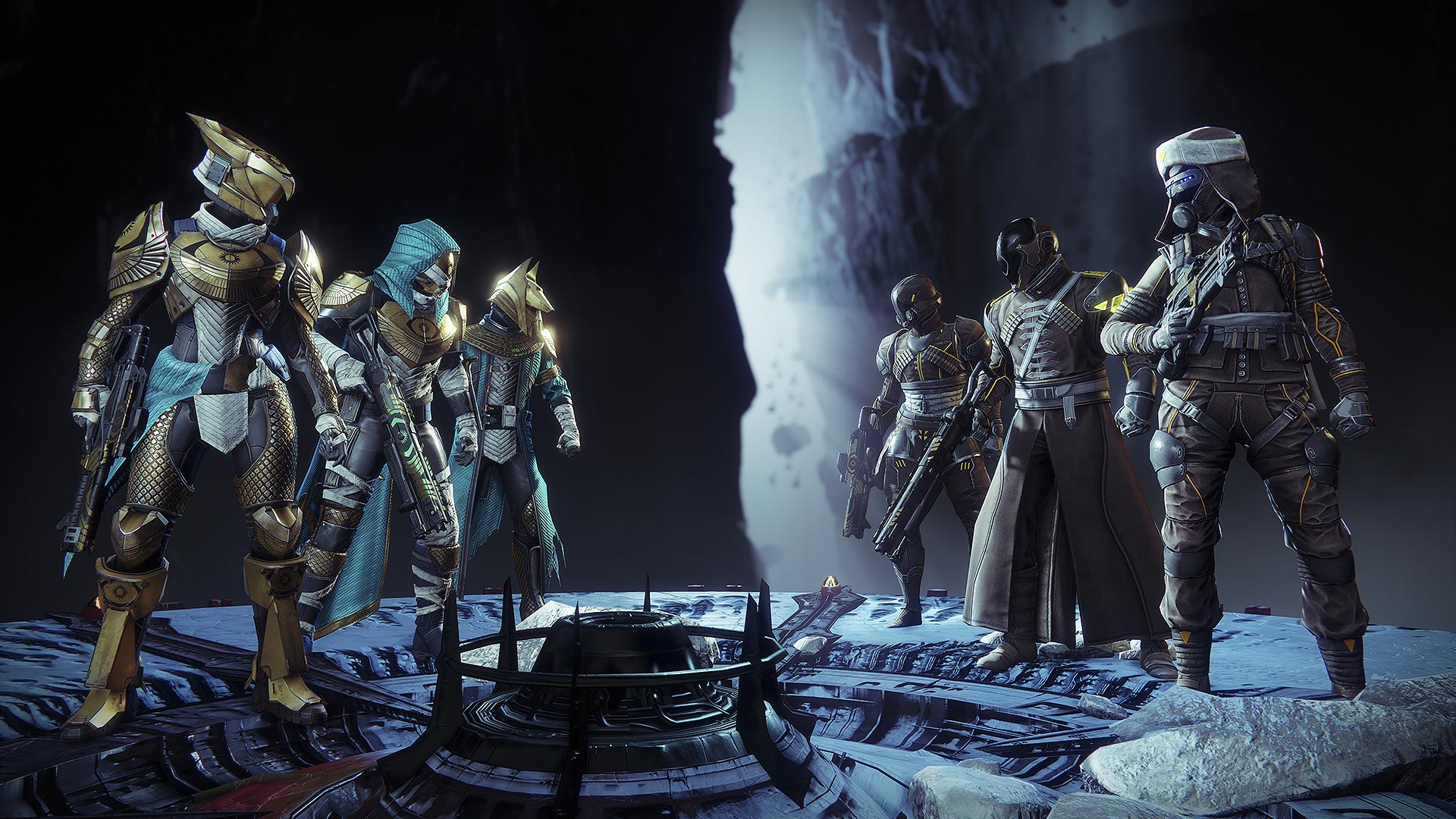 Why Overgear?
100% LOWEST PRICE
We're checking with the Market Prices every day to provide you the best offer
MONEY PROTECTION
Your payment goes to the booster only when you confirm the service completion and leave your feedback
MAXIMUM SPEED
Saving your time is our priority. We're going fast and always ready to start on short notice
24/7 SUPPORT
Our manager will answer all your questions and will be available at any moment
BOOSTER SCORING
All players pass an interview to confirm their skills and verify their passport ID
QUALITY CONTROL
No one will ever work on Overgear with cheats or bots. No exceptions!
Trials of Osiris are a really big deal. Unlike the Iron Banner where you just play, and it does not matter if you win or lose, Trials of Osiris require wins, and these wins must be achieved in a row, or the progress will reset. This is one of the two most difficult challenges in series history, including the original game of 2014 that was available for PS4 and Xbox. PC gamers were able to taste the game only with the release of the second game in 2017. Those who played the first game, they have played the first Trials of Osiris. The original Trials were a high-end tier activity and required the strongest players to show their best. There were tickets which you had to buy to participate in the Trials. Flawless run required 9 wins but with some extra bonuses, it could come down to 7. But the main rule stayed the same – all the wins must be acquired in a row. And it was always a problem to get this done properly. And if the game has some very difficult content with huge rewards, one won't have to wait long until the carry arrives. Trials of Osiris always were the most desired PvP activity to beat, and reason being the class sets of golden armor and weapons. If the players were capable of doing 7:0 streak they could travel to the Lighthouse and get the very best loot in the game. These were the same rewards as from Trials matches, but with the Adept mark. That mark meant that your skill is unmatched and your weapons a lethal. Of course, a lot of players wanted those rewards, but not all of them could do flawless wins. That is where the service of flawless carries came to be.
Nowadays, the games have returned with updated Trials of Osiris. But the main commentator now is Saint-14, whom we rescued in the season of Dawn. You and your fireteam comrades have one goal – to deal with the enemy team. And on both sides, players want only one thing – flawless 7:0. The Flawless boost service in Trials of Osiris is very difficult, but a very popular thing. Tons of players are buying carry each weekend just to ensure getting a weekly reward, which is very cool. Also, we should consider the fact that a huge part of the game community plays different classes. And that is why sometimes people buy boosting for their secondary characters to get a unique class set. These are very beautiful sets, copies of the original sets from 2014. Everyone wants them, but not everyone will get them. Still, with Trials of Osiris flawless carry everything is possible. This service isn't that expensive as it may seem. On Overgear you can add some additional options to your order. Any weapons you need from the game, triumphs, raids, or glory points – it is not a problem to create a custom order for each client, because Overgear was made to perfect the boosting services in all of its aspects. And Trials of Osiris are not an exception.
What else should you know about Trials of Osiris carry? First of all, you should understand that it requires account sharing. Our professional boosters will do everything needed in 1 hour or less. They are the best Destiny 2 PvP players and most of them are veterans of the old Trials, so they have a huge experience of boosting in Destiny 2. The developers aren't interested in searching for account traders, they're only concerned about cheaters. After creating an order and paying for it, Overgear will hold your money until the booster finishes the flawless carry service. Once it is done, you should confirm that the service is delivered. From that moment, you are happy with Trials of Osiris being done, and the boosters will get their payment. That is how simple it is to get Trials of Osiris carry on Overgear at the lowest price.
Are you able to get 7 wins in a row without losing your time and nerves in Trials of Osiris? If you ever wonder how to save your energy and get the rewards this weekend, then Trials of Osiris Boosting is your choice. Trials of Osiris boosting can resolve all the problems at once. Buy Trials of Osiris Flawless carry and get the best equipment in the game, along with a glowing effect for your armor, available each weekend, starting from the 13th of March.
Still, have some questions? Want to know more about additional options in your order? Discounts? You can ask about all this in the chat – our operators are available 24/7. Trials of Osiris carry and more packs with Flawless wins can be found in Bundles category of Destiny 2 boosting. There is a lot of interesting stuff, such as x3 Trials of Osiris run for 7:0, which is very useful if you want to have 7:0 on all of your characters during one weekend or to extend this purchase for your main Guardian and get Trials done 3 weeks in a row.