Interference VI God Roll
There is not so much Grenade Launcher with best perks for PvE. For sure we can say that there is only one. Interference VI has dispelled the myth and there are 2 of them with Spike Grenades and Full Court. This perk combo allows you to melt down the bosses. The problem is to get the right Roll. That is why Overgear has created this offer. Get your Interference VI God Roll at the lowest price. Contact us in chat, we are 24/7 available.
How it works?
Contact us in live chat, ask any questions and place an order
Your carry starts. Play yourself or let our boosters do the job
Confirm order delivery and leave a feedback. The booster gets paid only now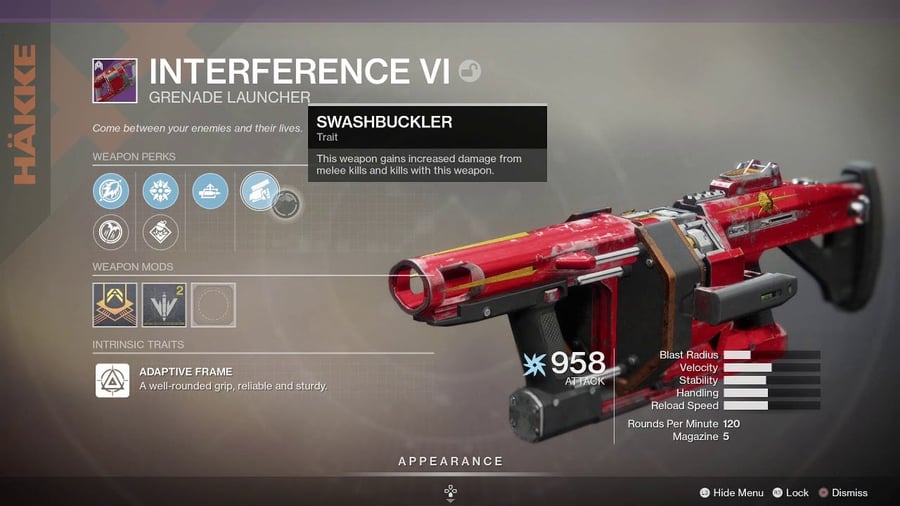 Slot for Power weapon is the main source of heavy burst damage against bosses or groups of enemies. Grenade launchers were for a long time the main type for power slot. We are offering you the best and the cheapest way to get the best Grenade Launcher - Interference VI with God roll. Combo of Spike Grenades and Full Court gives the best damage output against bosses. Even with the archetype 120 this combo still beats a lot of Grenade Launchers in D2. Buy Interference VI God Roll at Overgear and we'll get in a no time.