SHADOWKEEP CAMPAIGN CLEAR
Shadowkeep is the latest expansion for D2, which brings a lot of new things into the game. The new storyline of Eris Morn at Moon. A lot of new Exotic weapons in each slot, new contracts, strikes, nightfalls, new crucible maps, armor 2.0, season artifact for Undying. There is also a new big Raid - Garden of Salvation. There is so much at the same time so it is difficult to name all things at once. Please, check what you might need in the first place and Overgear will make it happen.
How it works?
Contact us in live chat, ask any questions and place an order
Your carry starts. Play yourself or let our boosters do the job
Confirm order delivery and leave a feedback. The booster gets paid only now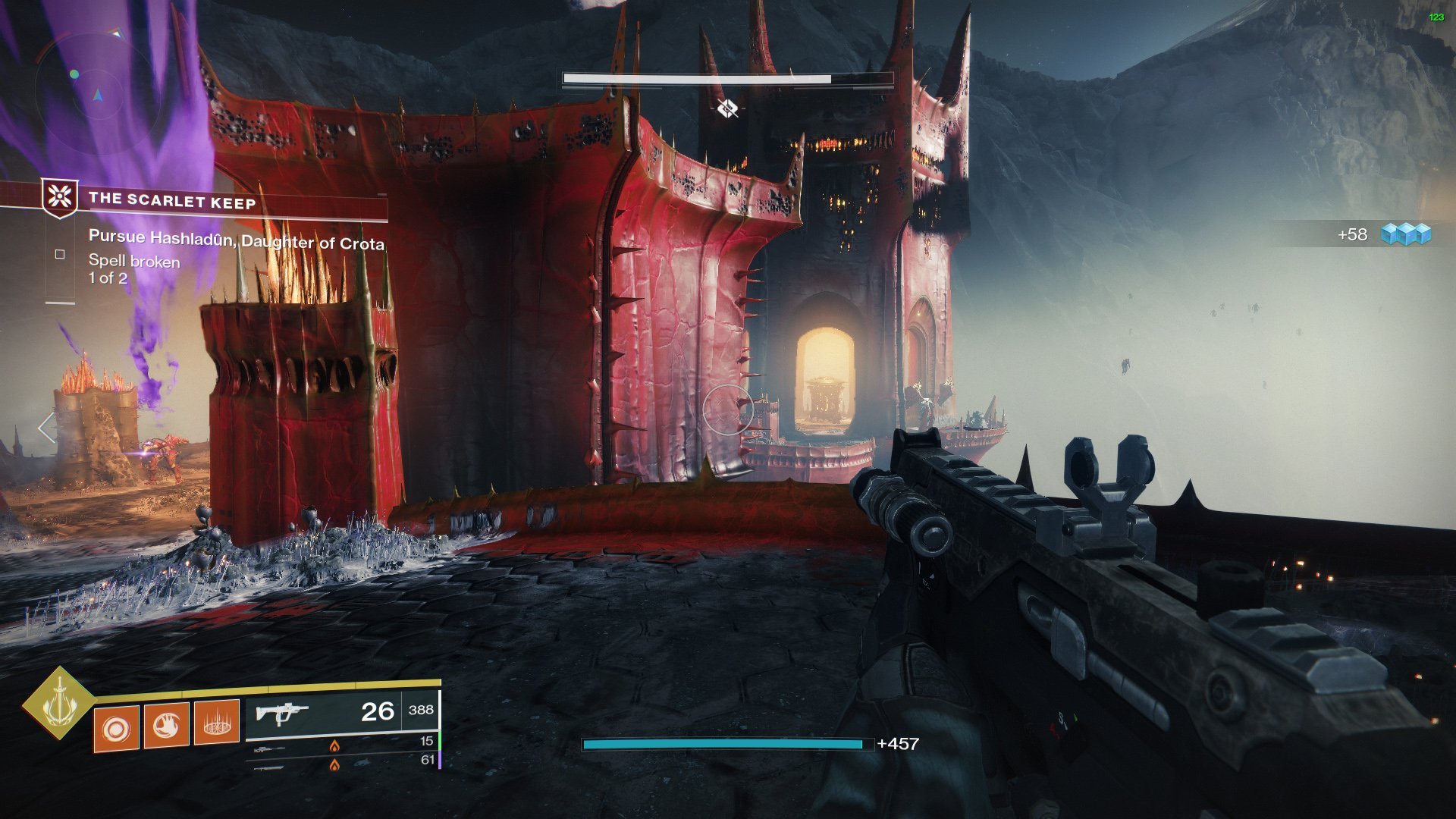 Why Overgear?
100% LOWEST PRICE
We're checking with the Market Prices every day to provide you the best offer
MONEY PROTECTION
Your payment goes to the booster only when you confirm the service completion and leave your feedback
MAXIMUM SPEED
Saving your time is our priority. We're going fast and always ready to start on short notice
24/7 SUPPORT
Our manager will answer all your questions and will be available at any moment
BOOSTER SCORING
All players pass an interview to confirm their skills and verify their passport ID
QUALITY CONTROL
No one will ever work on Overgear with cheats or bots. No exceptions!
LATEST TRUSTPILOT REVIEWS
1 big expansion, the season of Undying is on and 3 more seasons ahead. Shadowkeep promises to be huge! Especially with all new features in the game like Armor 2.0 and previous god-roll needs on weapons. Farm, farm and a lot of farming awaits! Daily and weekly contracts for new gear, huge amounts of new Exotic weapons, such as Leviathan's Breath or Xenophage. Each day you can enter the game and find something completely new. That's why we are here. Overgear provides services for Shadowkeep boost 24/7 and we keep tracking for new hidden content with cool rewards in-game. Shadowkeep has also a gating system for content. Every week Bungie introduces new items, strikes or something else! Shadowkeep DLC allows players to gear up to 960 with their own gear. But there is a new item we have - the Season Artifact. That little thing gives an opportunity to increase Power of your Guardian by bringing new perks for your gear and weapons and also boost your Light until 1000! Each season artifact will be replaced by the new one. The level of your Artifact will grow with your season pass level. So, more hours you spend in-game - the better guardian you have. A new location at the Moon will guide you to Shadowkeep content and sooner or later you will be able to do weekly and daily contracts for Eris Morn. She will become an extra source of gear and quests for exotic weapons. Check Overgear's offers and claim everything you need from Shadowkeep!