Destiny 2 One Small Step
Buy One Small Step shotgun and you will get for your collection - the only Rapid-Fire frame kinetic shotgun in the game. This weapon has amazing perks like a Feeding frenzy and Trench Barrel. This weapon is not so good for PvP but offers very interesting perks for PvE. This weapon is only obtainable through essence grind.
One Small Step is a 140 RPM Kinetic Shotgun that was recently resurrected from power level sunsetting. This weapon is a unique combination of archetype and slot.
Try One-Two Punch/Trench Barrel and Auto-loading holster for PvE!
Godroll options
Choose weapons quantity

- You will get the desired amount of guns with random rolls.

Note: If you choose the 2 perks option, please, choose the quantity "1".

2 perks for one weapon

- You will get

one

weapon with the desired perks. According to statistics, godroll drops with ~5% chance, so we will farm until you get the desired perks or 25 weapons;

Farm phantasmal core - we will farm phantasmal cores if you are lacking them.
What you will get
The desired number of the best auto rifle -

One Small Step with random rolls or

One Small Step god roll;

All items and resources that might drop during this farm;

Experience for your Season Pass and Artifact;
How works piloted
Select preferred options and place an order;

We will contact you via our live chat or by sending an email;

All the details about the One Small Step boost will be discussed beforehand and the start time will be set according to your schedule;

We'll find you a team of experienced boosters who fits in your schedule the best;

For your convenience, we will create a Discord chat where you can communicate with your manager and track order progress;

At the appointed time, our professional player will take your character and start acquiring shotguns;

We'll inform you about the service completion;

Enjoy the results! And don't forget to rate our services on

Trustpilot

.

How self play works

The only difference from the Piloted is that you play your character instead of a booster;

At the appointed time, you will get an invitation to the game and instructions on what to do.

Requirements

Destiny 2 account with the Shadowkeep campaign completion;

1 Phantasmal core for 1 weapon

Please note that recently developers changed their security and in-game surveillance system and could issue account suspension for some activities. We cannot affect their actions in any possible way. So we take every precaution available to avoid the risks that are involved. Make sure to follow all instructions of our managers and boosters before and during your order.
FEATURES
One in the breed shotgun.
Great rapid-frame shotgun
You'll get all the loot that will be dropped during the service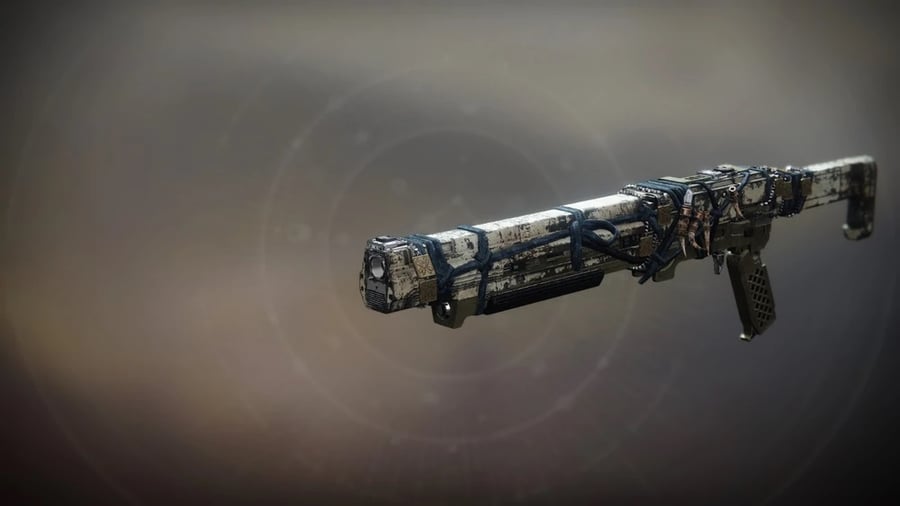 FAQ
How do you get the One Small Step in Destiny 2?
To get it you need to grind Essence of Rage that could be acquired from the Lectern of Enchantment.
How to Get Essence of Rage?
The Essence of Rage has the best chance of dropping if you're farming Nightmare Hunts.