LUMINA EXOTIC HAND CANNON
Behold the one and only support weapon in Destiny 2 - Lumina Exotic Hand Cannon! It is Thorn's twin sister. But Thorn is a dark weapon, while Lumina is pure light. When you kill enemies with this weapon, you create Remnants, just like with the Thorn. When you absorb this remnant, you're getting a bit of ammo straight into your magazine, and you're getting a Noble Round (stacking up to 5 times) buff, which turns your next hip-fire shot into a seeking ball of light that is looking for your allies. Once Noble Round connects, it heals the target, and both of you are getting a weapon damage buff for 10 seconds - Blessing of the Sky. Yes, Lumina makes you think mid-gunfight, but the results, oh my! The buff is 19% for PvP and 35% for PvE, which makes some weapons really nasty. For example, Le Monarque will one-shot Guardians while Blessing of the Sky is active. Insane!
MONUMENT TO LOST LIGHTS PRICE:
1 Exotic Cipher

125 000 Glimmer

200 Baryon Bough

1 Ascendant Shard
You will get:
Lumina Exotic Hand Cannon

Nightfall: The Ordeal on Master Difficulty 

for Ascendant Shards

All additional gear and resources that will drop during the completion
Available options:
Selfplay - play yourself, do nothing - we'll carry you

Piloted - our booster will drive your character
ETA: 
Start within 30 minutes

Lead Time: Depends on your amount of resources





How it works?
Contact us in live chat, ask any questions and place an order
Selfplay: at the appointed time you will be invited to a fireteam
Piloted: Booster will establish a VPN of your location during the usage of your account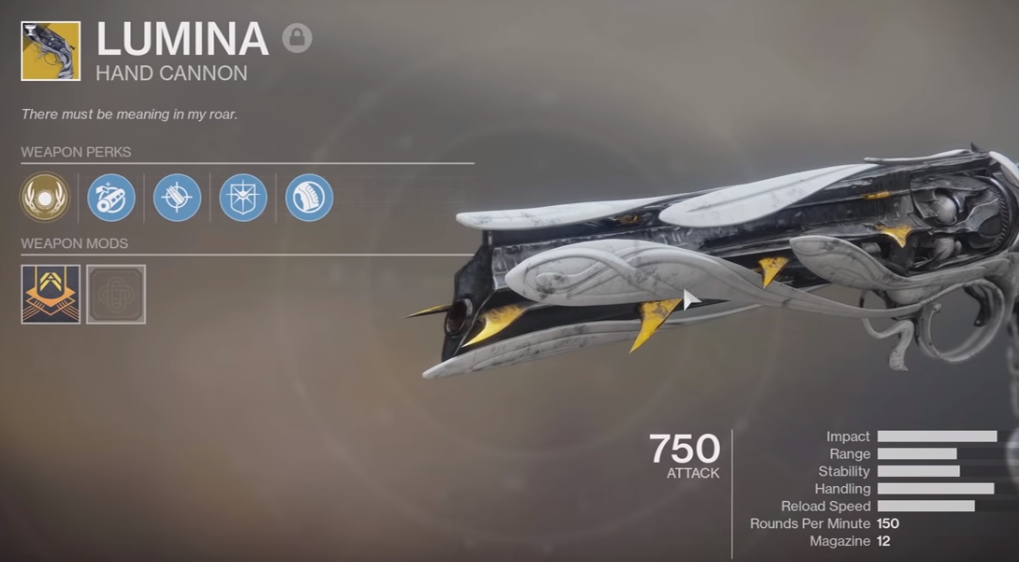 Why Overgear?
100% LOWEST PRICE
We're checking with the Market Prices every day to provide you the best offer
MONEY PROTECTION
Your payment goes to the booster only when you confirm the service completion and leave your feedback
MAXIMUM SPEED
Saving your time is our priority. We're going fast and always ready to start on short notice
24/7 SUPPORT
Our manager will answer all your questions and will be available at any moment
BOOSTER SCORING
All players pass an interview to confirm their skills and verify their passport ID
QUALITY CONTROL
No one will ever work on Overgear with cheats or bots. No exceptions!